Our first lot of Tumblr blogs all seek to surface and curate the best and most inspiring design work on the planet, across discplines. Check them out, and then read on to discover the best Tumblr blogs for the specific disciplines of graphic design, illustration, typography, web design and photography…
Design Clever is a collaboration by Jonathan Ring and Bethany Baker – two aspiring Graphic Designers with a passion for everything design related. So, they created this brilliant Tumblr blog to collate anything and everything that inspires them. "This blog was created to showcase talented designers all over the world and their amazing talents," they explain.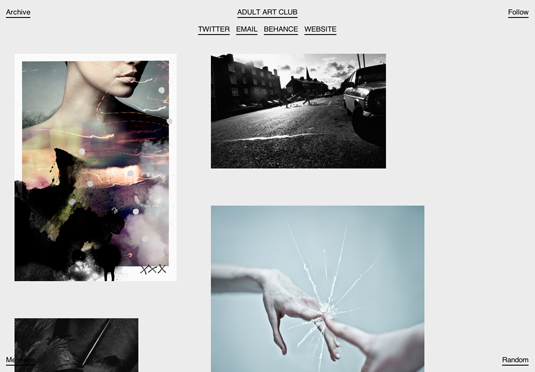 A creative practice working in the grey area of design, art direction and illustration, Adult Art Club is run by Jonny Costello. The Tumblr is packed full of inspirational imagery including beautiful photography and graphic design. Head here for class and elegance.
Design is Fine is the Tumblr blog of German lecturer Rea Riegel, "Imagine a time with no computers. But with lots of craftsmanship and universal creativity. I am a copy writer and lecturer for design history from Germany. This is my personal library. Anybody else, get inspired and enjoy."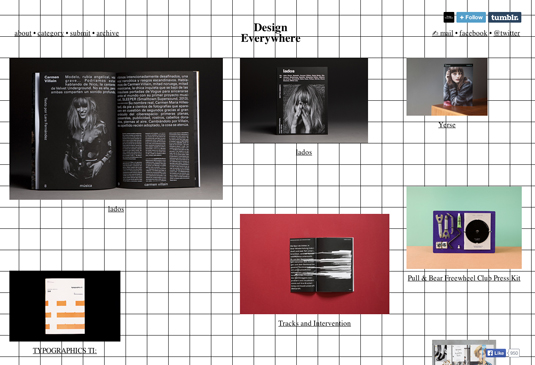 Design Everywhere is a daily dose of visual inspirations found by Preston Tham and Michelle Yong. Unless otherwise stated, everything you see or read on the DesignEverywhere blog is the property of respective owners. We adore their selections, which make for that perfact impact of inspiration.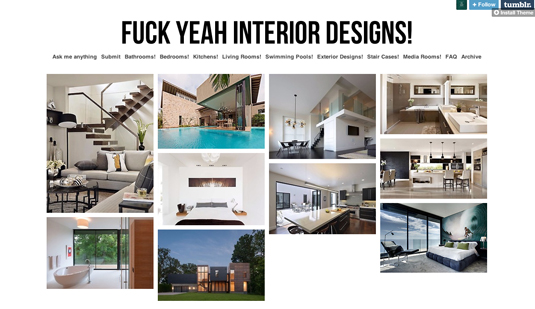 Surprisingly, you can find tonnes of inspiration in interior design no matter which design method you currently practise. There's hundreds of influences and styles, which can only help to improve your own work. What's more, you can stare at your dream home for hours.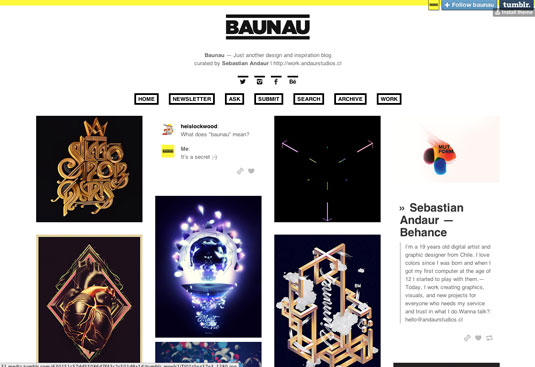 19-year-old digital artist and graphic designer Sebastian Andaur loves colours. Based in Chile, he works as a freelancer creating graphics, visuals, and new projects. Here, you'll find an array of inspiration from gifs to photography to striking 3D creations.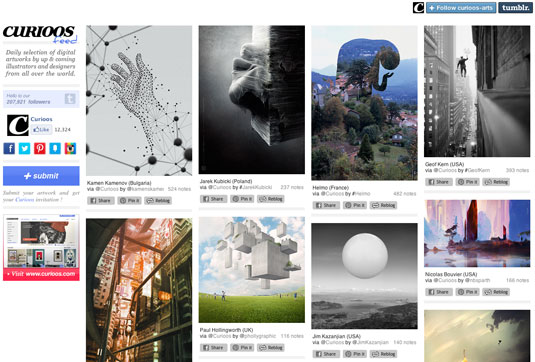 Curioos bring you a selection of the very best digital artworks by up and coming illustrators and designers from across the world. There's plenty of inspiration to be had here, as the guys don't stick to one discipline. Whatever illustration or graphic design style you like, you'll no doubt find a few examples here.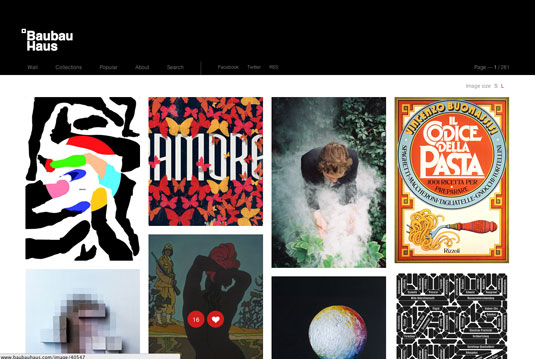 Baubauhaus is here to feed your daily need of design, illustration, photography, fashion and of all else art-related. Inspiring for almost every creative out there, this is one of the best curation-based tumblr blogs out there.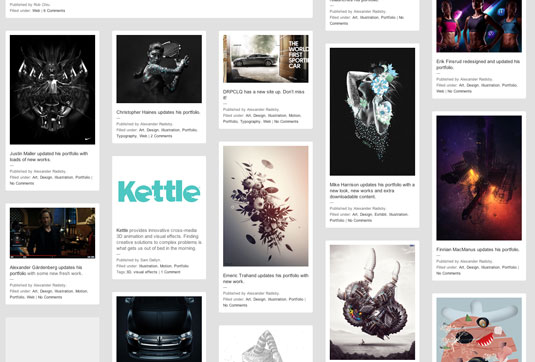 Providing stunning design inspiration in almost every single field, you can't go wrong with ReformRevolution. Including photography, graphic design, illustration and portfolio updates from some of the best designers, this is a tumblr blog to fall in love with.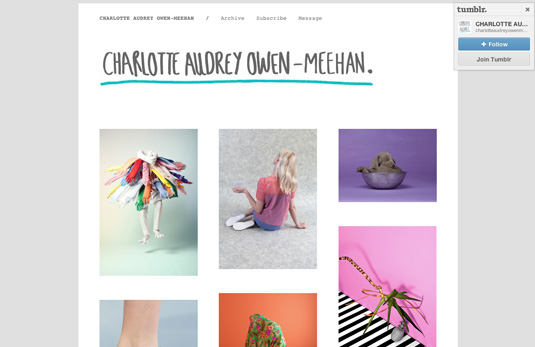 If you love colour, Charlotte is your go-to girl for popping inspiration. A freelance designer and illustrator based in Birmingham, she works for the likes of Lonely Planet, Poke London and Orange. As soon as we clicked on Charlotte's Tumblr, we were instantly transported to summer thanks to her knack for finding the brightest of inspirations.
Well Made Studio is a team of designers working for lifestyle, arts and publishing clients. Specialising in brand identities, print campaigns and websites, their Tumblr blog is not only full of inspiration but important opinions about the design industry itself. Head here if you're looking for career advice as well as some lovely imagery.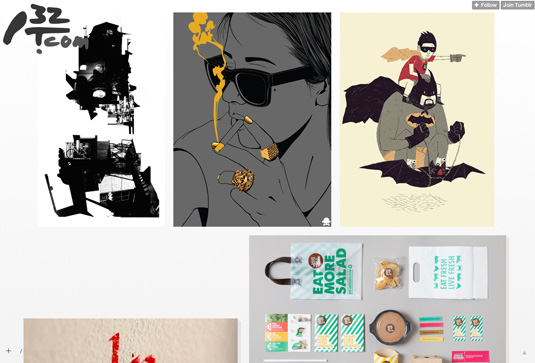 Martin Parris is a mixed media collage illustrator. Working with layered textures and mark making by using books, newspapers, magazines and discarded papers, he finds inspiration in almost anything. He's set up this Tumblr to share his finds with you too.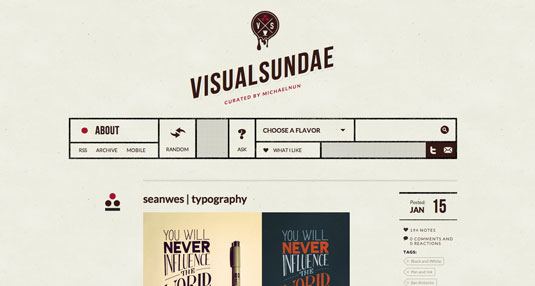 Visual Sundae is a beautiful, image-led blog that celebrates all types of art and design, from typography to illustration, posters to sculptures. A nicely organised source of inspiration, and if you're not looking for anything specific, you can always try the 'Random' button.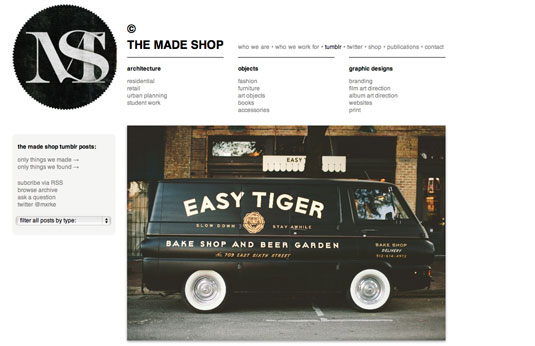 The Made Shop is a brilliant Tumblr blog from a brilliant team of designers, bringing you the best innovative work from across the globe, whether that be in photography, branding, illustration or film art direction. We love the way the navigation divides nicely between 'Things we made' and 'Things we found'.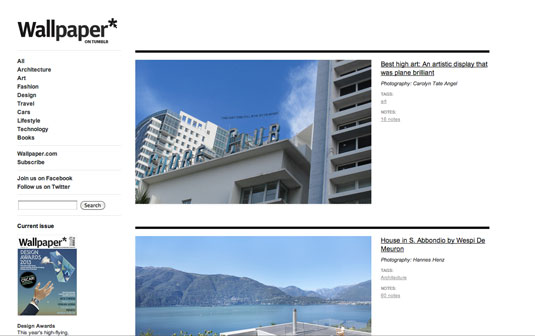 The high-end architecture, design, fashion, art and lifestyle magazine Wallpaper* has extended itself onto the Tumblr platform, bringing together the best images fromwallpaper.com. The site is as pleasingly professional as the print magazine, and if you want to know more, clicking on each image takes you through the relevant post on Wallpaper*'s main website.