My purpose is to help you gain a broad perspective, by outlining the potential benefits of signing with any of these designated industry titans.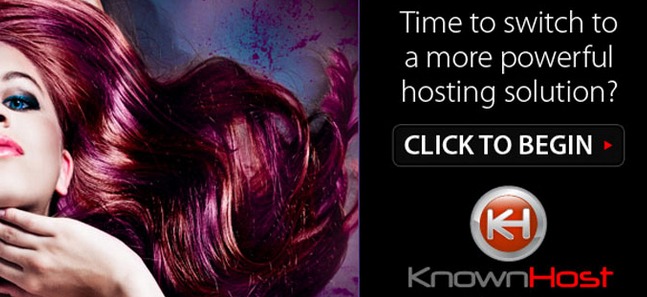 KnownHost ranks as number one in my preferences, mostly due to their outstanding reliability. Their 250 servers vouch for a 99.9% Network Uptime Guarantee, and the clients are eligible for an SLA credit in case the company does not meet these expectations in any given month. All they need to do is submit a ticket to the helpdesk within 5 days of the recorded downtime. Hence, the value of the Service Level Agreement Credit increases exponentially as the guaranteed uptime drops in percentage: its maximum is reached if the uptime decreases to as little as 99.0%. That's confidence.

WebFaction is one of the topmost hosting companies. They claim that their mission is to provide hosting specifically tailored for web developers, and it is my contention that they're doing a very good job at that. WebFaction's profile is based on offering a shared web hosting service which retains many of the perks associated with a VPS or dedicated server. You should definitely go with them if you're a developer who needs to host small to medium sized websites, because it doesn't get any better than this. Besides, you can rest assured knowing that there's a 60-day money back guarantee to tap into, if you don't get along well.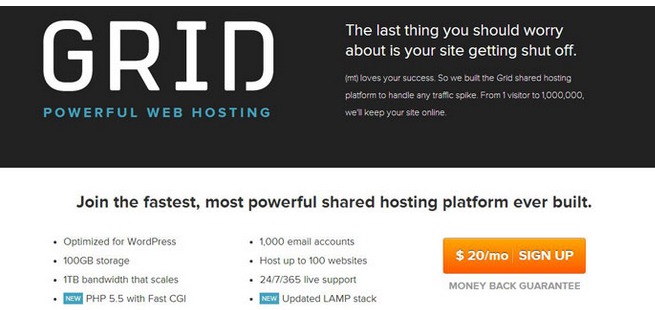 (mt) Media Temple doesn't just make the grade; it is an excellent web hosting company. Having launched in 1998, Media Temple has come to be one of the elite hosting providers in the world. They're turning 15 this year. At the moment, the company hosts 1.5 million websites in over 100 countries worldwide, and their 150.000 clients testify to their provider's unfaltering reliability and downright awesomeness.

With more than 16 years of experience in web hosting, DreamHost has over 375.000 customers and 1.2 million blogs, websites and apps hosted on their servers, offering a wide spectrum of web hosting and cloud services including Shared Hosting, Virtual Private Servers (VPS), Dedicated Server Hosting, Domain Name Registration and supercharged WordPress hosting.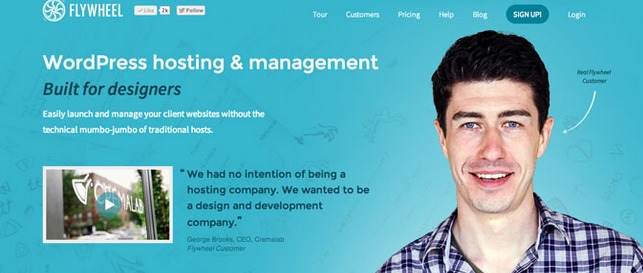 Flywheel is one of my favorite hosting companies, great for designers, freelancers and creative agencies. What they do is take the pain out of launching and managing multiple sites for clients, and let designers get back to what they do best, which is designing awesome websites. Flywheel makes sure that the WordPress sites run incredibly fast, are always safe and secure, fully backed up and updated.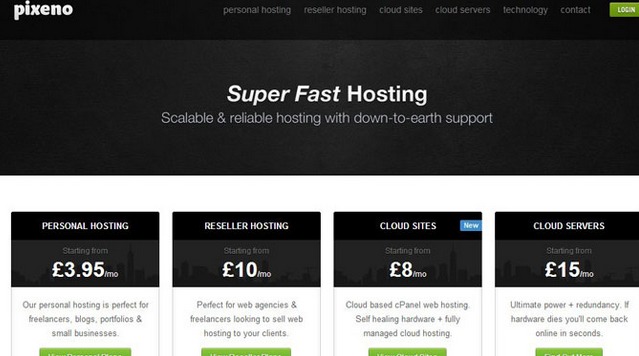 We couldn't put together a top web hosting list without including Pixeno. Pixeno is a fantastic provider of personal, reseller, cloud sites, and cloud server-based web hosting. The company is run by a group of web designers, developers and technicians, and primarily accommodates creative customers, freelancers, agencies and small businesses. Pixeno has no limits on essentials such as subdomains, email addresses and MySQL databases.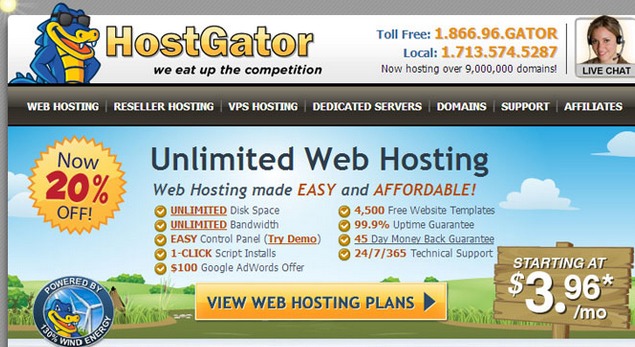 Another noteworthy provider of web hosting is HostGator, who launched back in 2002 and presently commands an 'army' of approximately 12.000 servers. Their services include Shared, Reseller, VPS, and Dedicated server plans, which are designed to be equally accessible for beginners, as well as liberating for professionals.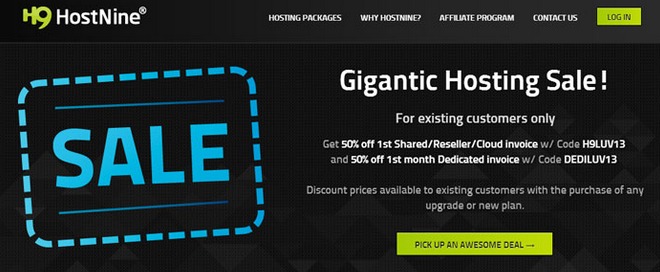 HostNine has a 99.9% uptime guarantee for their reseller, shared, cloud VPS and dedicated services, and if the user perceives any shortcoming of that value, the company's policy states that one day of free service is assigned to compensate for each hour of downtime. What is more, should a problem arise during the first 45 days with HostNine, the users are guaranteed full refunds.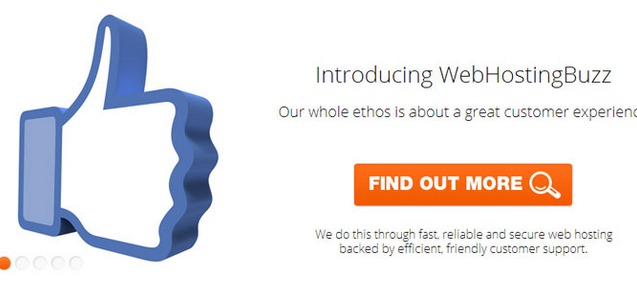 WebHostingBuzz offers a 50% discount during the first month for any Dedicated Plan, and most importantly, attaches a cost of $1 for the first month of a Reseller service using the code "resellerdeal". Regarding their affordability, I'd say they have a pretty good stance: Shared Hosting starting from $4.95 per month, Reseller from $9.95, and VPS form as little as $14.95.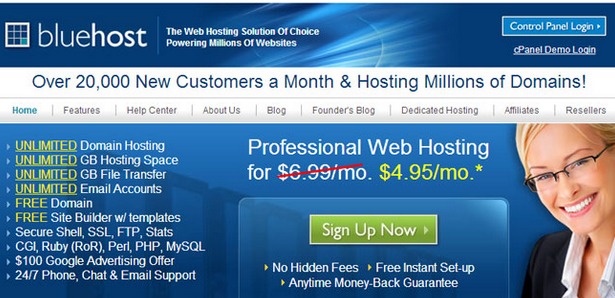 Bluehost has been around since 1996, and they boast of a 24/7 support team, reachable by mobile, email, or chat. During the first 30 days of hosting with Bluehost, the users are eligible for full refunds if incompatibility ensues. However, if the first month is exceeded, Bluehost pays you back the exact value attributed to the existing payment term.