As a web designer, your online portfolio is the ultimate proof of your talent, skill, and quality of work. It provides you the opportunity to speak to potential employers or clients in a way your resume will not. Beyond showcasing the work you have done in the past, the web designer's online portfolio is actually the work. When people check out your online portfolio, you want them to go "wow, I want this guy (or girl) to design my site."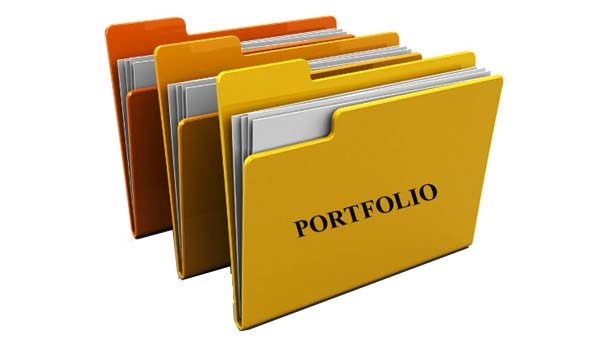 Before you get right to work designing your personal portfolio site, ask yourself why you want one in the first place and what you hope it helps you do. Normally, you would assess a client's business before you get started in order to gain enough background information which would inform many of the design decisions you would have to make. Designing your website is no different except this time, you are the client. Define what your goals are, you can start by answering these questions:

Do you simply want to showcase your work?
Do you want to sell your work, for example, design templates?
Do you want your audience to get to know you?
Before we carry on with our awesome tips, you might want to take a look at our compilation of brilliant design portfolios for some inspiration. There are more graphic designers on the list actually but they are inspiring all the same.
Awesome tip 1: Put your best work forward
You likely already know this one. You will be better off showcasing half a dozen projects that are high up there than if you display twice that many "just okay" projects. Also, note that you want to show the kind of work you would be interested in doing in the future. If you are just starting out as a new web designer, you can build a couple of websites for free and showcase those. Don't delay creating an online portfolio because you don't have any work to show yet, focus on making your portfolio site irresistible and add new projects to your portfolio as you gain experience.
Awesome tip 2: Get a proper domain name
Many people opt for free site builders that let them choose a template and edit their site using by dragging and dropping elements onto the site. If you are a web designer, you should not be using a website builder to create your portfolio in the first place. Website builders would usually restrict you to including a subdomain in your domain name, for example, webdesigner.sitebuilder.com. This does not look professional and it does take something out of your site's appeal. Instead, build your site from scratch and purchase a cheap domain name at Domains4Less if you're worried about cost.
Awesome tip 3: Infuse some good storytelling
The art of storytelling isn't left for the authors and professional writers alone. Everywhere text appears on your site, take the opportunity to build a story. There are two ways to go about this. First, in your about page, talk about yourself, what informs your approach to web design, and how you got into the field. Remember, you are providing a professional biography, not a personal one. Secondly, for every project you include on your site, provide some context by including notes and annotations to talk about how and why that project was created. Remember to keep all words clear and concise; no rambling.
Awesome tip 4: Ensure your website is ready for the web and mobile-friendly
Responsive design is as important for your personal portfolio as it is for any other type of website. You want to make it easy for potential clients and employers to be able to view your website on any device they are using. The overall experience of your site goes a long way in showing that you are careful enough with the details. If it is easy and natural to use your site, clients can expect that any sites you design will be the same.
Approach creating your first online portfolio like it were a project you were getting paid for. Have fun, and sell yourself.