In today's modern, technology-driven business era, most companies, particularly web and web development companies, are going to require the skills and know-how of an IT project manager. An IT project manager or even an interactive project manager is someone who's going to keep everything moving smoothly, and also, ideally keep things on budget and on time. They're invaluable to a web company if you hire the right person.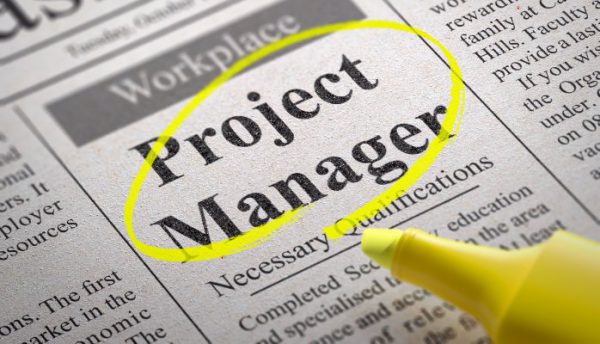 Below are four tips that can help businesses choose the right IT project manager for their needs, whether they're just building a web or development startup, or they're an established company looking for someone who can propel them forward and help them grow.
Make a Specific Job Description
This first bit of advice is something any company can really use when hiring any professional. Make the job description as specific as possible. When you post generic job descriptions, you're just making the job of hiring someone much harder. People are going to apply without knowing whether or not they'd be a good fit, and you're probably going to have to weed out a lot more unqualified applicants than you would if you were to be specific to begin with.
Ask About Results, Not Just Past Jobs
When hiring any project manager, whether it's an IT professional or otherwise, it's important to consider the results they got on past projects, not just where they were employed. A case study can be a good way to gauge their success level and see how they work, so you might consider including this as a part of the application process.
Look for Certifications
With the rising cost of college and the lack of relevancy many majors have in the real world job market, organizations are starting to look more closely at practical certifications in the hiring process, as opposed to degrees. A valuable certification, along with a general project management certification, can be the ITIL certification. This is useful for IT project managers and anyone in technology because it highlights ITIL service lifecycle management, processes, and service management best practices. Another certification that can be good to look for in an IT project manager is something involving the agile framework. In the past, this was exclusively used by software developers, but it's grown in popularity and industry application throughout the technology field.
Soft Skills
When you're looking for an IT project manager in the tech or web development world, it can be easy to overlook the importance of soft skills in lieu of technical know-how and expertise, but this is a mistake in most cases. Soft skills, such as communication and the ability to think quickly and creatively, are essential in the project manager role. Also important? Management skills. A good IT project manager should be able to not just effectively communicate with a variety of people, but also to lead them and keep things moving along at the correct pace with minimal conflicts.
To wrap up, hiring an IT project manager is an important decision, and this person will serve as an integral part of your tech business, so hire carefully and with an eye toward not only current needs but also the future.