Modern technology means that computing devices can easily process large files, like Photoshop, Illustrator or After Effects files. However, it can still be difficult to share such large, ungainly files with others.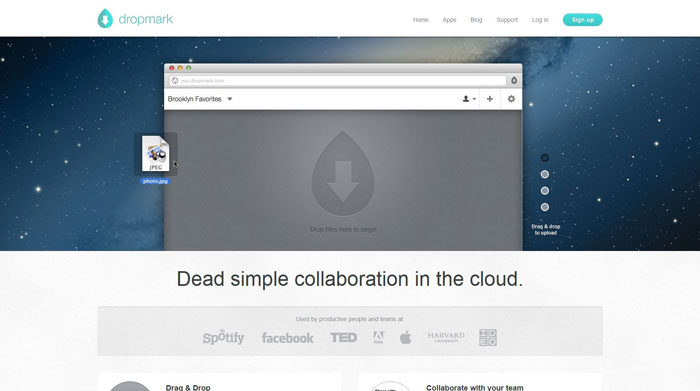 Dropmark's service allows its users to collaborate and share files in the Cloud. You use a simple drag and drop icon on your desktop to automatically upload your files to the Cloud and once you have done so, you invite those with whom you wish to share the files, enabling them to view and work together with you on those files.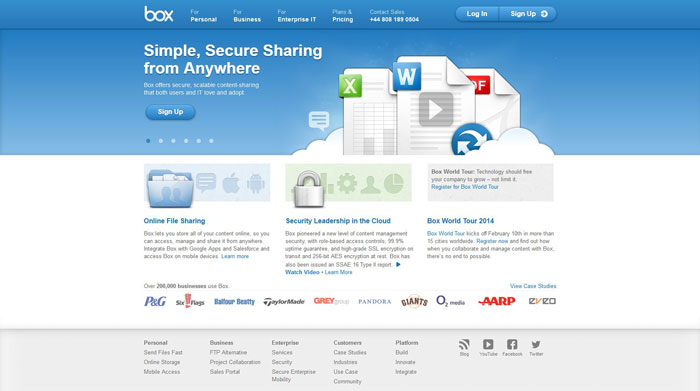 The Box service gives members simple, safe, file sharing from wherever you happen to be. It securely holds your content, and keeps it synchronized with that of the others with access to the file or folder.
Box's personal plan gives 10 gigabytes of personal storage and a 250 megabyte upload allowance. The service allows you to share photographs, presentations or links. Those you designate as having access can view the files within their internet browsers.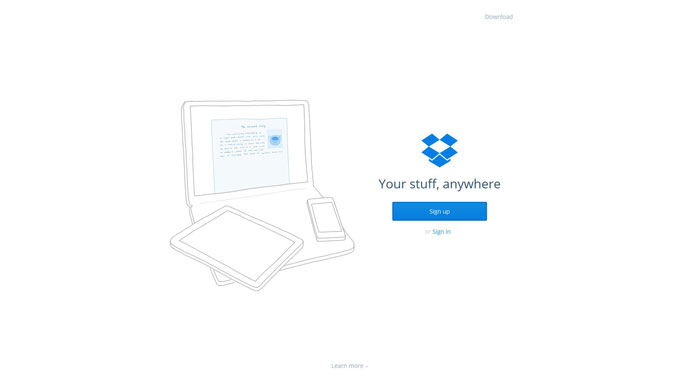 Dropbox is a hugely popular cloud storage and file sharing service. This service allows you to easily synchronize your files across your computing devices.
Once you set up shared files and folders, add your chosen colleagues, friends, or customers to that folder, if they are Dropbox members, their own Dropbox accounts will contain the folder, and any member listed as authorized for the folder can add, edit or delete the files within that folder.
Onehub gives users safe file storage, organization and the ability to share their files in the Cloud. By dragging and dropping files straight into their browsers, users can share multiple files, use a FTP gateway, or use the Onehub synchronization for OSX. Onehub easily allows you to remain organized.
Onehub is integrated with Google Drive, so you can both create and edit any Google files from Onehub and you can at the same time collaborate on that document with invitees.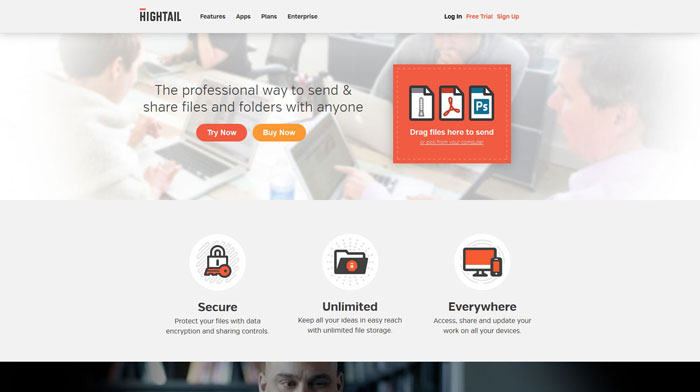 Hightail is a service giving users an online file sharing and storage facility. However, its file sending limit is 2 gigabyte which will suit many people, but could be inconvenient for those wishing to share larger files.
Hightail allows you to share folders with others and you and your group can edit and update those files. You can access your files from anywhere using the mobile and desktop applications that Hightail provides.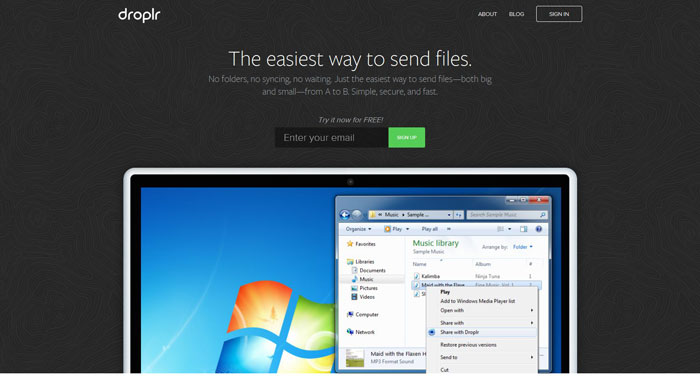 Droplr is a very quick and easy way to send files. It is very easy to use because there are no folders or synchronizing. You simply select the file that you wish to send and the service gives you a short and secure link to that particular file. The 2 gigabyte sharing limit may preclude those wishing to send very large files from using this service.
However, its unlimited storage, custom branding, domain URLs and the ability it gives to embed images and files in forums, blogs or websites will attract many users. Droplr's handy team management feature allows users to easily add or delete users as the needs arises enabling the easy management of projects and teams.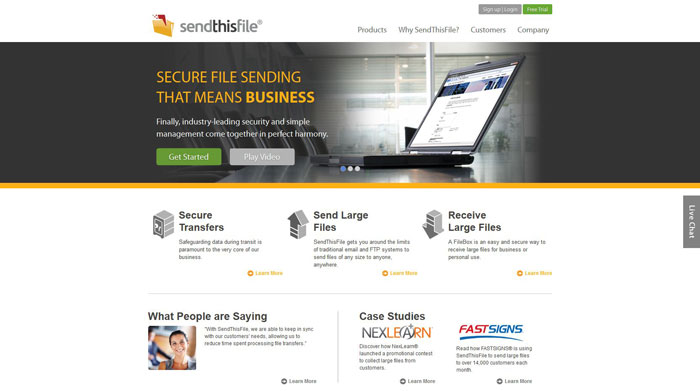 SendThisFile enables users to send large files protected by encryption, includes tracking history and gives them control over file sharing.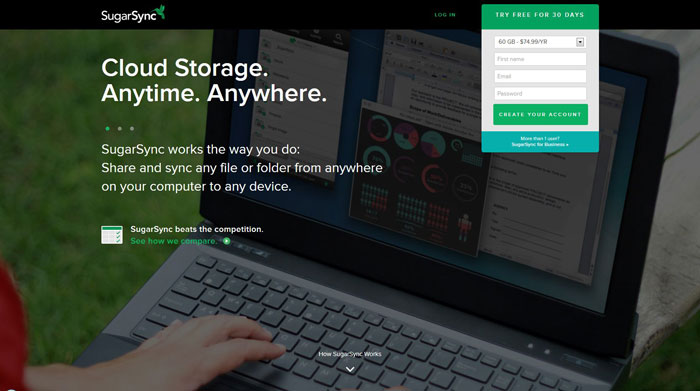 Another Cloud storage and file sharing site which allows users to browse through, access synchronize and back up files online. Users can easily share large files or folders.
They share public links to files, work collaboratively on shared files or folders, update the content of those folders in real time so that all invitees see the same thing at the same time and control who has access to those files at any one time.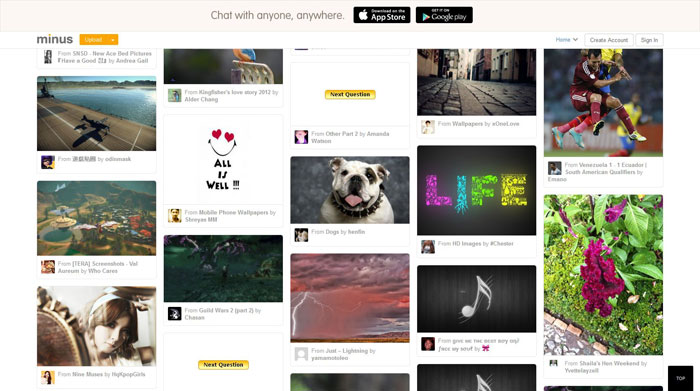 Minus provides an easy drag and drop file uploading service without any need to register. It has a file size limit of 2 gigabyte which would suit most users, except those needing to upload very big files.
However, there is a thirty day time limit on guest uploads, which expire after that time. Whereas if you register for an account your files are stored indefinitely and do not expire. Registration also gives you personalized domains and 50 gigabytes free storage space.
You can use Google Drive to create documents, spreadsheets and presentations. You can also share files and folders with others. Users can choose which people can view, edit or comment on the file.
People can work collaboratively on documents and all can see the changes that anyone makes immediately they are made. Google Drive allows users to open 30+ file types in their browsers, even if the particular program is not installed on their computers.
Google Drive tracks each change made, each time the document is changed and save a new revision is created. Users can look back for thirty days automatically or choose a revision to save for the final file version.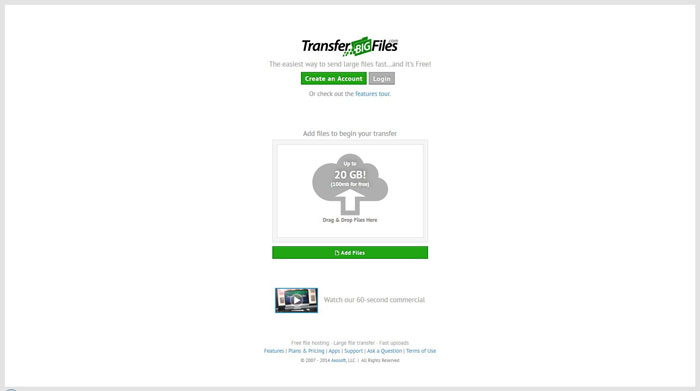 As TransferBigFiles' name suggests, it is an easy way to transfer and receive files too large to send as e mail attachments. It does have a 20 gigabyte transfer limit, which will cover most users' needs.
Transferring files is quite simple, users simply add their files or folders to the icon and they will immediately upload to the service's secure server, creating a new transfer page. Users then add the desired file recipients and a custom message and you can also opt to receive notifications, when each recipient downloads the file.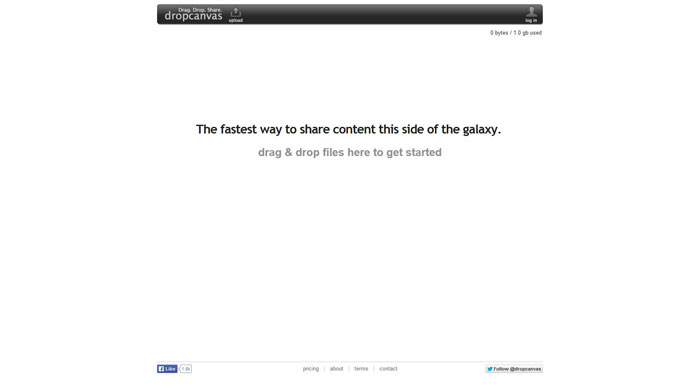 With its simple drag and drop interface, Dropcanvas allows users to easily upload files and generate short links to share with others. You do not have to register to use the service, unless you want to save your storage links.
This is a really simple to use file sharing service, users simply drag and drop the required file onto the canvas, which provides them with a link to enable them to share the file. Users can also easily share files on social networking sites using the handy share button within the interface.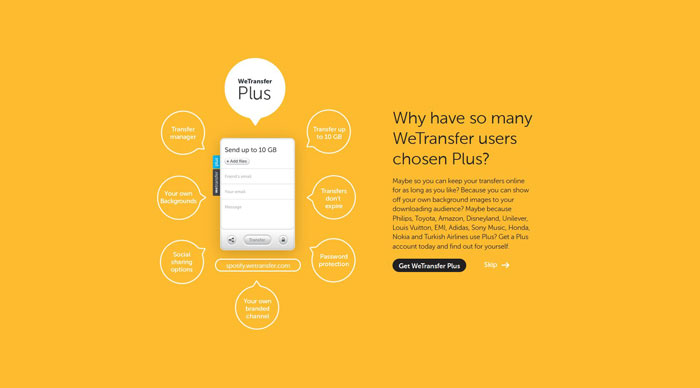 This is a simple trouble-free transferring service, allowing you to transfer up to 2 gigabytes at a time simply and securely. Users just click the Add Files and type in the recipient's e mail address plus their own e mail address and click the transfer icon. There is also a share button enabling quick, easy sharing via social networking sites.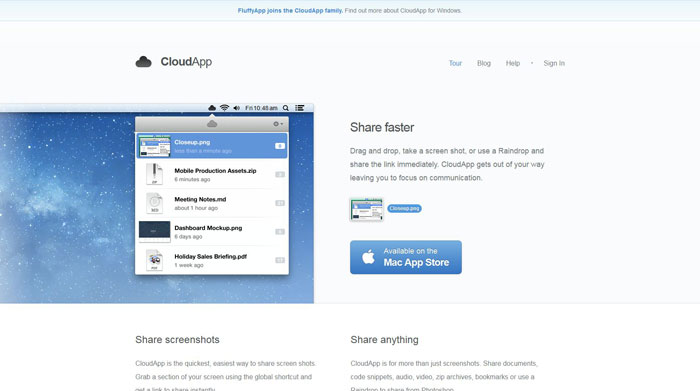 This is a Mac OS X application, it gives users a fast means of sending screenshots, documents, audio, video, snippets of code, ZIP files, bookmarks etc. Users with free accounts can upload 10 25 megabyte files each day.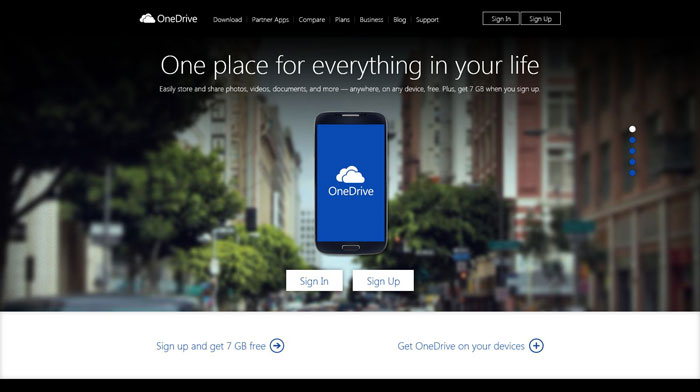 OneDrive is a Microsoft service allowing users to store, synchronize and collaborate easily on files, whether they are documents, videos or documents. Users can also synchronize their files with their documents so that they can access their files without being on the internet.