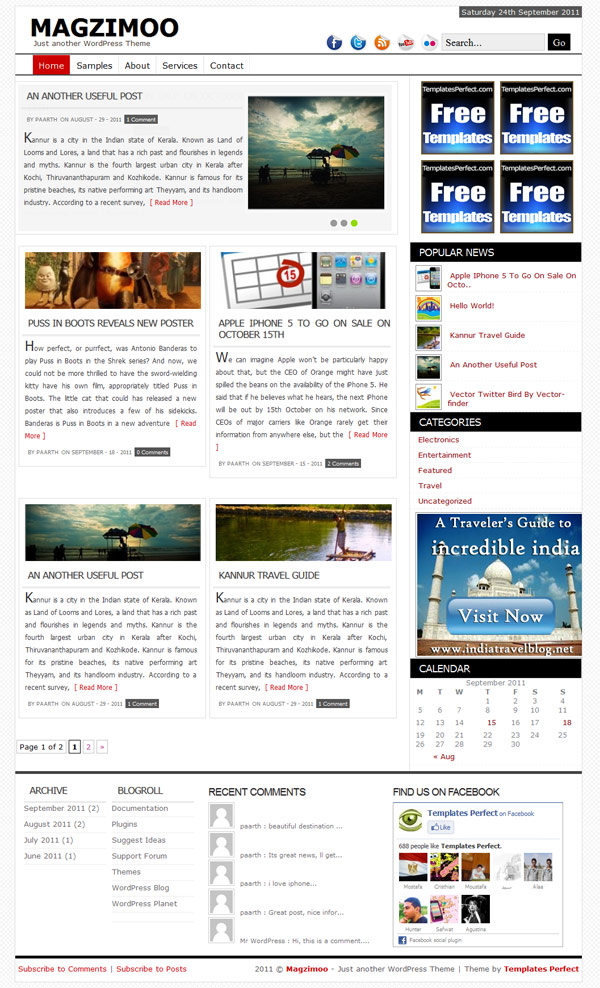 Magzimoo is Multipurpose premium Magazine WordPress theme, support for Featured posts and post thumbnails and ads.
Theme support jquery featured posts, just create category name 'Featured' to show on theme as featured posts. Default setting is 3 posts, if you need more post to show as featured posts then open the 'featured.php' and edit the first line.
$my_query = new WP_Query('category_name=Featured&showposts=3'); and set the post count.
Wp-pagenavi plugin required to run pagination
* Admin options page
* jquery Featured Post
* Support Post thumbnails
* Sidebar Banner and ads ready
* Tested on wordpress 3.2.1
* Cross Browser tested
* Widget ready
* Search Engine Friendly