If you are into making your own websites for business or yourself, then you are probably aware that there are different types of web hosting available from many companies on the Internet. One of those types is Virtual Private Servers, also known as VPS web host. Generally, all of your websites are hosted on the same machine, with VPS hosting it would appear that each of them is being served on its own machine. Most of the hosting services online offer this type of option when you sign up for their service. A VPS is loaded with an operating system and then each user that has access to it can install any software that works with that operating system.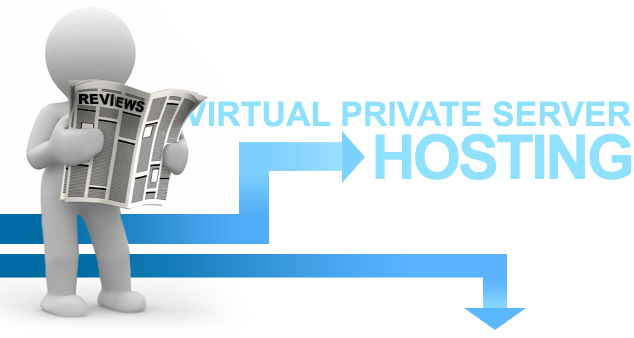 The companies that offer VPS hosting often times will have prices that are very close to the competition. The VPS option is typically offered as an extension of regular web hosting services. If you are thinking about going with a VPS host, you should realize that many times it is managed by you and that can bring about its own problems. Pricing is usually based on how much traffic, or bandwidth is sent through the server. If you need unlimited, it can be offered with "unmetered" hosting, giving you all the bandwidth you will need for your website. Unlimited hosting is available and usually marketed by the companies online, but is still limited to a degree based on terms and usage agreements.
The easiest way to explain the way that VPS works is to think about an apartment complex. Each of the virtual servers is like an apartment, within the entire complex. As a superuser, you can install software into that apartment and have full control over it and none of the other apartments are affected by the changes. This allows users that have more than one website to make major changes within the VPS host, without any glitches to the other sites. If you are using a shared web host service and there is a problem with one of the sites that is hosted, that could cause the entire server to go down. The potential to affect many websites at one time is much greater in a shared hosting environment.
In a shared hosting situation, one website with tons of bandwidth can affect the speed of bandwidth going to the others. That would be a major benefit to using a VPS for your websites. VPS fits in nicely between a shared hosting plan and one that offers a dedicated server. The flexibility and independence from the other sites will keep all of the sites working efficiently right from the start. Because a dedicated server is much more expensive, once a website gets larger than a shared hosting plan allows, VPS hosting is usually the next option. Most VPS hosting gives discount for new customers one of them is interserver, find here Interserver coupons.
VPS hosting is commonly referred to as a cloud server as well. This is because additional hardware can be added and allowing for the server to be moved at any time, even while the server is running.