Being a designer, one needs to do a lot to meet the deadlines and keep up with originality. There are times when you'd want to kill for yourself because of the creativity block. Good thing about being a designer at this point in time is that you've many resources online to help you catch up. Here is a comprehensive list of resources that really help you evade such situations.
Icons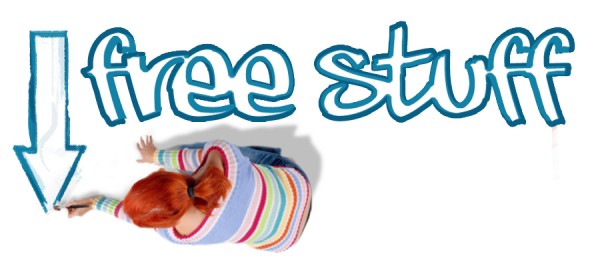 Once you've set the mood of the web project and you know the basic layout, the elements that define its navigation are the icons that you use in the project. A lot of times, you'd want to design every icon for your project with respect to branding guidelines; but if you do not have those kind of requirements or are running on a crunched deadline, you can always download some great icons, free of cost. These have been designed and floated by various designers, without keeping any restrictions on usage. Some websites for these are:
IconFinder
DryIcons
FindIcons
Fonts
The type on your web design is probably the most important aspect of the complete package. It defines the language and tonality of your product without using words to convey it. Without even having to read and make sense of what is written, a glance on the type of font decides the kind of website you are looking at. For getting the best fonts for a certain project, there are a few websites you may want to consider.
DaFont: This is the mecca of fonts. Irrespective of the style and the type, you'll have what you want. This has got to be the most visited resource by every designer on the web.
GoogleFonts: Most pre coded templates that you'd buy online come with GoogleFonts enabled on them. They have a comprehensive list of fonts. Its so fabulously put together, you may not feel the need to look anywhere else.
1001fonts: Another on the list; completely worth bookmarking.
Templates
It isn't always necessary to design a whole template from scratch and then have it coded. Sometimes using pre coded templates can work fabulously for a project. To find some great templates, refer to the websites below:
freewebsitetempelates.com
all-free-download.com
Pictures
WIth the digital world going pictorial, you cannot compromise with the quality of pictures that you use on your website. You cannot obviously go clicking for every project. To solve this problem, there are a lot of websites that list stock photos, both free as well as premium under a license. Some of the best resources for getting stock free photos are listed below:
morguefile
Free Media Goo
Pixel Perfect Digital
stock.xchng
Tutorials
Any amount of experience in the industry does not render you a cent percent, know-it-all guru. You need to keep upgrading yourself everyday because the niche in itself evolves every minute. To take free lessons on softwares and techniques, must visit:
PSD TUTS
Loon Design
Photoshop Star
smashingmagazine.com
This one needs no introduction. From a beginner to a pro, everyone swears by their design tips, tricks and techniques. Its like a whole design university on one url.
Youtube and Vimeo Channels
Youtube and vimeo is like a well of tutorials and inspiration videos for designers. Some channels like Becky Boston's channel comprise of videos that are so comprehensive, you would never want to spend on physical courses. You may also want to look into Lynda.com and Udemy.com. Although they have paid courses on specific softwares and topics, but there are some freebies as well. Go for it if you like to scout for options and variety.
Written By:
Kio Markova is fond of reading and reviews ebooks from sainsbury on her blog. Besides reading, she manages reputations for brands online and works as a reputation designer for a few digital agencies in her city on a consultancy basis.