Choosing a web host requires consideration of several important factors. Each website has specific needs that you may find better served at one host over another. Sites with lots of traffic may need an unlimited bandwidth plan, whereas sites with large files may put priority on high file storage limits. Website owners in competitive niches will need to consider SEO and loading times before many other factors. After reviewing these 10 essential things to consider when choosing a web host you'll know exactly which type of hosting and which company is best for you.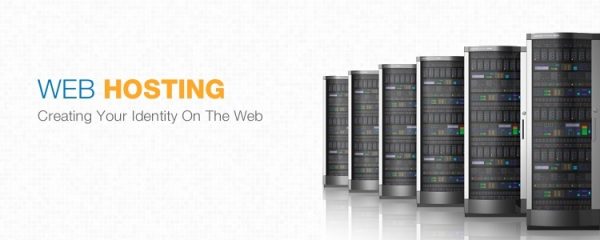 1. Storage Limits
Most websites will be fine using standard or basic web hosting plans, but if your site delivers large files to visitors like videos or applications then you'll definitely want an unlimited storage plan. Some hosts offer unmetered file storage, even on their most economic plans, which helps to prevent you having to upgrade to a more expensive plan later on.
2. Domain Name Deals
Some hosts offer a free domain name with a hosting package. This is a great way to get started if you're building a new website or blog. Keep in mind the free domain name is usually good for a year, then you'll need to either renew it with them or transfer it to a different web registrar. The renewal fees are often higher than average when renewing a free domain name with a web host, but transferring to another registrar after the one-year period is easy and typically free.
3. Web Host Speed Comparisons
All web hosts claim to be fast, and most are, but it's a good idea to check exactly how they stack up before making your purchase. Third-party tools like Bitcatcha can help you find how your potential hosts compare in terms of loading speed. This online tool checks the speed of any web server in just minutes. Choosing a fast host will help give your website users a good first impression and may help to improve your page rankings with Google.
4. Pricing
The price of a web hosting plan varies greatly depending on which type of hosting you need. Most economy shared hosting plans run between $6 and $12 per month, while dedicated servers may cost you upwards of $120 per month. Determine what your budget can handle and what the needs of your website will be to choose the most appropriate pricing plan for your website. Many hosts offer monthly payment options with a discount for yearly plans.
5. Customer Service
Even the most tech-savvy website owners will occasionally need tech support and customer service from their host. Choose a host with a good customer service reputation and an online chat or ticket system so you're never stuck without service. Hosts that offer premium in-house customer service often cost a couple more dollars per month, but if you think you'll need help setting up sub-domains, transferring domains, or setting up databases then this is well worth the minimal additional costs.
6. CMS Optimization
It's important to know which platform or Content Management System (CMS) you intend to use for your website before picking a web host. This is because many hosts specialize in certain CMSs like WordPress, Joomla, Concrete, and Drupal. Look for a host that offers optimized hosting for your specific platform to make the most of your new web server. Hosts that optimize for particular systems often provide easier installations and faster, tailor-made control panels and administrative options then what you'd find with a non-optimized host.
7. VPS Hosting
Hosting your website on a traditional shared server is often the cheapest route, but this method does come with several drawbacks. Shared servers host dozens of even hundreds of websites together on one physical server with a single IP or small IP block. That means if one of your server neighbors manages to get their website or IP blacklisted by search engines or indexes for spam or malicious software then your site could be affected.
To prevent this, many website owners prefer to get their own private server with a unique IP address. While physical dedicated private servers can be pricey, Virtual Private Servers (VPSs) offer most of their benefits at a fraction of the cost. VPS hosting also offers more control over what software you install on the server for your website. VPS servers often cost between $10 and $20 per month.
8. Cloud and Shared Hosting Options
If you're not overly concerned with the affects of another website sharing your server then you will probably want to use a shared hosting plan or cloud web host for your website. Shared hosting plans push several sites together on a server for cost sharing and efficiency. Cloud hosting is a newer alternative which can be convenient if you like to upload files from multiple locations or auto-sync files from programs like Adobe Photoshop. Cloud servers also expand and contract, so to speak, according to your current needs. This variable specification method of web hosting allows you to pay for only the amount of bandwidth and storage that you actually use each month, making it a great option for sites with fluctuations in traffic.
9. Dedicated Servers
If you have a large websites with a lot of visitors, or simply want total control over the configuration of your server then a dedicated server might be your best option. Dedicated servers allow you to have entire physical web servers, off-site, to host several if not hundreds of websites and blogs. This is a great option for advanced web administrators and companies with multiple commercial websites.
10. Bandwidth in Web Hosting
Lastly, you'll want to consider your website's bandwidth needs before choosing a web host. As compared to storage space, which measures how many bytes of files you can store online at a host, bandwidth measures how much traffic you can deliver these files too. Popular websites with more than 25,000 monthly visitors will likely find themselves out of bandwidth or metered by economy hosting plans at many places. Look for an unmetered bandwidth hosting plan if you plan to grow your website in the near future.
Reviewing these factors will help you find the best possible web host for any website, blog, or web app, and ensure that you're making the most of your web hosting budget. Shared and cloud hosting services are often the least expensive option and work great for most smaller websites. VPS and dedicated servers will give you the control and space needed for larger and more advanced web projects. Review your potential host's customer service reputation, refund policy, and technical specifications before making your decision.