If you want to make a website that's unique and original, you're going to want as much inspiration as you can possibly get. There are many design blogs that you can turn to but sometimes it help to get source material that's a little unfiltered. This is where Instagram comes in. There are a good number of designers that use the photo sharing social media platform to share their designs, perspectives, and even design tips. Here are the top 10 designers that you should be following on Instagram now.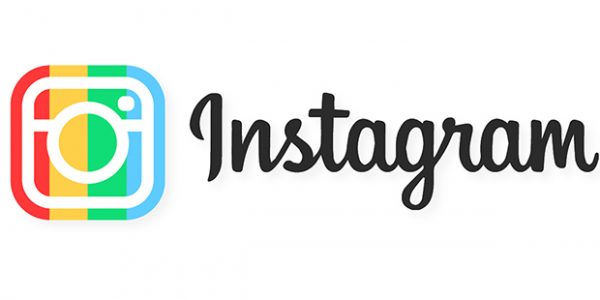 1. Mike Perry
Animation and sketch designs have become more popular over the last two years. Mike Perry is a Brooklyn, NY based artists that focuses on these two styles of design. He has a really unique style that can be adapted to all kinds of projects from web designs, watercolor paintings, to poster art. His Instagram posts are bursting with color and you'll find a wide range of art from graffiti, posters, typography, paintings, and photos.
2. Neil Stevens
Neil Stevens is a graphic designer that focuses on posters. His style is a mix of a minimalist and flat approach that uses a ton of vibrant and contrasting colors. You'll also notice that he has a vintage sensibility. You'll see a lot of work that feels like it has come out straight form the 60s. The way he also focuses on shapes will give you another perspective in the way you approach your graphic design.
Typography has taken the design world by storm over the last few years. More companies are opting to go with custom typography for everything from their branding, website font, and packaging. If you need help in this area, Mister Doodle is bound to give you a ton of inspiration. He's an Instagrammer that focuses on handwritten typography. You'll see a lot of different typography styles set in a scenic backgrounds.
4. Jon Contino
Jon Contino is an artist that focuses on typography and punchy designs. If you're looking to make a website and need some ideas for logos, this is the Instagram account to follow. Most of his work focuses on logos, custom lettering, symbols and animations. The great thing about his approach is that he has the ability to create art and designs different styles whether it's vintage, modern, or contemporary.
Steve Harrington is a designer you want to follow if you work on illustrations. His work is defined by bright colors, bold animations, and dynamic designs. His style feels like an homage of vintage cartoons and his work often consists of anthropomorphic characters integrated into what normally would be inanimate objects. It's almost a sure bet that you've never come across such a distinct style as his.
Whether you're trying to create a logo, advertisement, or a poster, you need to make sure that the shapes and typography make a big initial impact. Stephen Powers' Instagram is full of punch, dynamic and original designs. Typography seems simple but it can be very hard to come up with one that really makes the statement you're looking for. Stephen Powers' feed will give you some great ideas you can try.
7. Mike Kus
Mike Kus is a photographer that really has a unique eye. His Instagram is filled with outstanding shots of his native England. What really makes his photos stand out from others is the fact that he always manages to capture a unique perspective. You'll find shots with just the right amount of lighting, shots that use breathtaking water reflections, and beautiful atmospheric shots of the country side just to start the list.
8. Kate Moross
It's really hard to define Kate Moross' work because it encompasses many styles and genres. You'll find everything from photos, illustrations, typography, digital art, to paintings. All the variety is a good thing if you're looking to break out of your creativity rut and need something that's a little random and outside the box.
9. Ryan Bosse
Are you planning to create a brand for your company or are you in the process of helping clients with a rebranding project? Ryan Brosse focuses on creating unique brand identities. He does this by approaching all aspects of branding including the typography, packaging, graphic design, and logo. So whether you need to redesign a product or make a website stand out, you're guaranteed to pick up a thing or two from his Instagram feed.
10. Pavlov Visuals
This Instagram account is made up of graphic design work from multiple designers. As a result, the feed is always full of unique designs, perspectives and styles. You might see a designed composed almost entirely of tribal/ancient shapes in one post and a design focused solely on 70s retro art in another. The fact that there are multiple designers in this account keeps things fresh and interesting, so you'll naturally find yourself coming back to this Instagram page again and again.
These are some of the top designers on Instagram. If you're looking for a creative injection, it really helps to look through the works of real designers. This will expose you to a wide variety of different styles, perspectives, and ideas. And sometimes that's what you need to develop ideas for your next project.