It seems to be getting more difficult to gather email addresses for marketing purposes, but that doesn't mean it's impossible. You just have to provide more value than people are expecting, something so good they just can't resist. Here we'll look at the best white papers for attracting leads in any industry.
Why Giveaways Work So Well
In this case we are trying to collect their contact information and in order to do that we need to basically bribe them with something of value.  Giveaways work because from the consumer viewpoint it feels like you are giving something to get something, a fair trade.
White papers work so well because they have a high perceived value, and you'll want to make sure that you add a lot of great information in your free products so that you are making a good impression right from the start.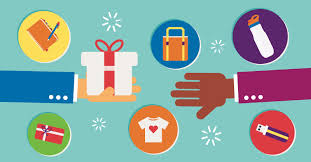 #1: Ultimate Guides
The best converting white paper is a PDF Ultimate Guide pertaining to the industry you are in. People just love to download these types of files, and there is a professional feel to a PDF that makes it seem more official. Jazz it up with some images and spend some time making it look as great as you can, it will be noticed at the very least on a subconscious level.
Make sure your "Ultimate Guide" lives up to its name and has tons of great information that a visitor to your site would otherwise have to pay for in order to receive. Go above and beyond to impress them now and they'll consider you an expert later on when you're asking for a sale. Check out this Penny Stocks Guide for an example on how to make an ultimate guide.
#2: "Best of" Lists
"Best of" lists work great because people always want to know what the best is of just about everything under the sun. The nice thing is these are pretty easy to compile into a great-looking report, and then you can convert it to a PDF so they can download it right after providing their email address and name.
Pro Tip: While it is somewhat of a shameless plug, you can insert your own company into the Best Of list, just try to resist the temptation to place it as number one unless you can justify your claim. People will appreciate your honesty and you'll be building trust right from the start.
#3: Secrets Revealed
Come up with a list of secrets, or one big secret that you think people need to know in order to have an advantage over their competition or improve their lifestyle. This method works best if you are in the industry of business advice or making money, as well as the health and fitness industry.
You'll need to play around and see what works for your particular business, but following these general guidelines should set you on the right path for success. Keep testing and seeing how small and subtle changes can make a big difference in your conversion numbers.