There are many academics in the world who have plenty of very interesting things to say concerning their area of expertise. The problem is that it is not always easy for academics to get their papers out there for people to see. We live in an age when the Internet has enabled us to greatly improve communication at a global level. It seems wrong to restrict academic papers to being used within places of learning, study and development.
Many of the studies that academics work on are important and we can learn much from them. This is why it's so important for the people who write these papers to take control of the content. It's easy for them to do this by using ePaper creation software. We are going to take a look at why using software to create an online ePaper is a good idea and how easy it can be to complete the process.
Why should you consider creating an ePaper of your work?
If you have completed an area of study, and you want to share your findings or other information with people, creating an online ePaper using specially designed software is a good idea. It takes just minutes to upload your PDF and turn it into a glossy and great looking flipbook. You may be wondering why should do this when it's the content that is really important.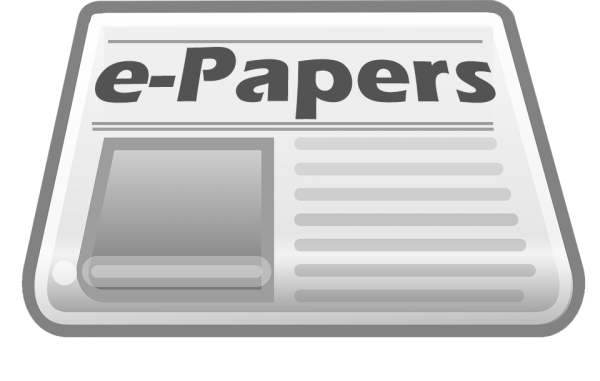 It may be true that the content is the most important part of the paper but if you really want to get people to engage with your work you have to make sure that it's also pleasing to look at. We live in a digital age and people expect the online content they read to be presented in a way that is easy on the eye. The fact is that more people will read your ePaper if it is published in a glossy brochure like format than if it was published as a plain PDF file.
A quick and simple process
It's important to note that the whole process of creating an online ePaper is quick and simple to complete. All you have to do is upload the PDF file you have already created, using the software, and then click to convert. It takes just minutes to complete the process and once you have your ePaper you can embed in into your website so that it's easy for people to get access to the content.
Using the software you can also easy edit your ePapers so that you have complete control of the content at all times.
It may seem that online publication software packages are more suited to the creation of magazines and brochures but that is not the case. This type of software package is suited to producing any type of digital publication and it's the perfect way to share your academic documents with a wider audience.