No matter how you slice it, there's arguably no better time to get into the world of ecommerce.
Even those of us who aren't exactly tech-savvy have endless options in terms of creating a drag-and-drop storefront. Combined with instant inventory via dropshipping and the fact that people are more comfortable buying online than ever before, just about anyone can sow the seeds of their ecommerce empire.
That said, building an ecommerce site that actually attracts and converts business requires keen attention to detail.
Whether you're an aspiring ecommerce marketer or already run your own store, double-check your site against your eight-point checklist of the essential pieces of a high-scoring ecommerce storefront.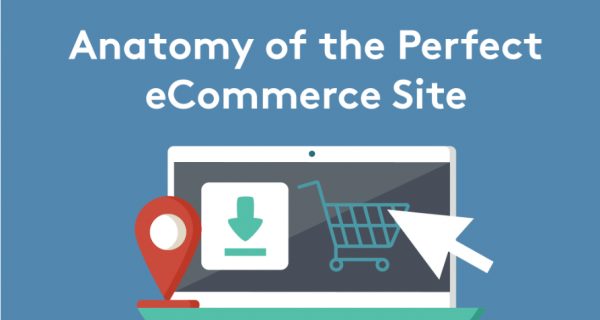 Security and Compliance
Easy to overlook, having your defenses in order is massively important for those running an ecommerce business.
From staying compliant with business regulations (both online and off) to ensuring that you're using a secure payment processor, minding the legal details of your website is a must-do before getting too into the weeds of your business.
After all, dealing with a legal nightmare between distributors or customers is the last thing you want to experience and will sink you before you even get off the ground.
Social Sharing Options
In a day and age where people are thrilled to share their latest purchases via social, sites need to provide avenues where their customers can quickly spread the word. Whether through social sharing plugins like AddThis or displaying your store's hashtag all over your site, don't be shy about creating that social connection.
User-Generated Content
On a related note, having your customers show off your products via social media represents major marketing firepower. Using customer photos through social feeds on-site or user-generated content you snag from a hashtag is smart social proof that doesn't cost you a dime.
Email Opt-In Opportunities
Despite popular belief, email marketing is still the bread and butter of ecommerce. Growing your email list affords you a low-cost opportunity to share offers and deals to encourage repeat business. As such, implement some smart email opt-in capture forms such as squeeze pages, strategic opt-in's at checkout and even exit pops for those who might otherwise bounce.
Responsive Design for Mobile
To meet the need of potential customers on-the-go, designers need to ensure that their sites adopt responsive design. Either through a special responsive theme or manual UX testing, regularly check that your site's buttons and checkout don't accidentally freeze out mobile shoppers.
SEO Content
SEO is far from dead, especially in an increasingly competitive ecommerce space. Targeting keywords via your on-site content shouldn't be overlooked, despite the popularity of tactics such as Facebook ads. Given the recent changes with Facebook's algorithm, keeping up with a SEO-focused blog is a smart second line of defense for increasing traffic to your site organically.
Homepage Offers
If you take a look at some of the biggest ecommerce sites in the world such as those of H&M, Topshop or Forever21, you'll notice that they're constantly running some sort of offer, deal or discount. Doing so creates the illusion that your traffic is shopping smart and scoring.
As such, you should similarly run discount campaigns on a regular basis if you want to convert more cold traffic. When in doubt, there should be some sort of discount code on-site.
Terms and Conditions
Bringing our checklist full circle, your traffic needs to be able to trust your store at a glance.
Having a defined terms and conditions page not only secures you from a legal standpoint, but offers peace of mind for those who aren't exactly familiar with your brand. Shopify's terms and conditions generator provides a good starting point for what that page might look like and specific details you need to include.
Although it might seem like there are a million moving pieces to any given ecommerce site, minding these details will inevitably result in more business. Use this checklist as a starting point for fine-tuning your site and hopefully you can watch the sales roll in over time.