If you are looking to build a website fast and with a minimum possible effort, learning WordPress will add a valuable new skill to your knowledge arsenal. Furthermore, it doesn't involve a lot of time or money.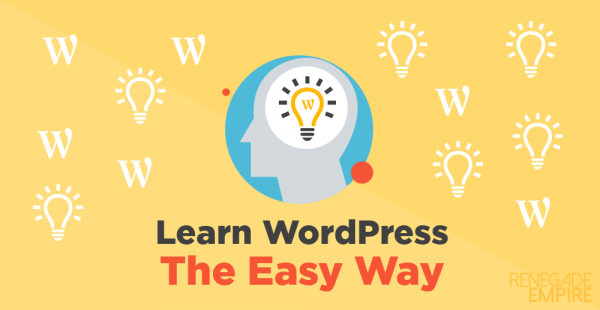 What Makes WordPress the Correct Choice for You
This particular content management system is free to download and use and allows you to build great websites with as little as possible effort and with great options for customization. Also, the CMS currently powers 29 percent of all websites.
Apart from providing many business opportunities for people around the world, WordPress also provides a platform for sharing stories and ideas, and has a great community that builds awesome projects.
The requirements to start using WordPress effectively
You need to commit at least several hours each day in a course of a week learning WordPress in order to get acquainted with the basics of this CMS. There is no need to learn HTML or the PHP programming language to start a site or a blog. While these could come in handy in future, they are not needed from the start.
The majority of people using WordPress have no idea how to create a design or write code. They have started knowing nothing about the CMS, yet they are using it effectively with the level of knowledge they have acquired over a short span of time.
If you are ready to start learning WordPress, this guide will help you in your efforts.
Day 1
Setting up WordPress is the first thing you will have to do. Choosing between WordPress.org and WordPress.com is one of the most obvious choices you will have to make. Those looking to harness the true power of the CMS will decide on WordPress.org. Should you make the same choice, the next obvious step will be to acquire a domain and to decide on a hosting provider. If you are undecided on which provider best suits you, take a look at this thorough guide.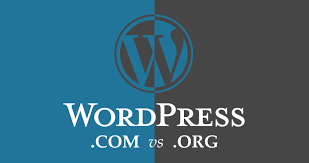 Apart from the web hosting, you will also need a domain. This is the address the users will use to navigate to your website. For a guide on how to choice the right domain, you can read these tips.
Now, you are ready to begin installing WordPress on your newly acquired hosting. A thorough guide on how to do that is available on WordPress.org. The famous 5-minute installation will take you through several simple steps to complete the installation process.
Day 2
Familiarizing with WordPress is the next logical step after completing the installation. There are countless tutorials that will teach you the basic skills required to operate a WP-based site but it is my opinion that the interactive and free video tutorials on YouTube will be most suitable for a beginner. These usually introduce you to the tips needed to operate a WP dashboard and add content in a form of text, videos, audios and images to your site.
Learn the key WordPress concepts that differentiate pages from posts and tags from categories.
Day 3
After a day long introduction to the WP dashboard, it comes the time to learn more about the tens of thousands of plugins WP uses to add functionality to a site. The official WP plugin repository has an abundance of them. That is why it is a huge burden for a beginner to make a choice among them. Depending on what you are trying to add as functionality, search Google for the best WP plugins that handle it. You will encounter a stream of articles on the subject.
Exploring the sea of available plugins can take a long time but you can narrow it down to a day to introduce yourself to the most popular choices for plugins and play with them on your fresh WP installation.
Day 4
The look and feel of your WP-based site is controlled by a roughly equal amount of WP themes. A theme is a collection of templates you can install with a simple click and customize with options to display your content in a certain way. The WordPress themes directory is the primary location where you should search for themes but there are also other premium theme shops available on Themify, Elegant Themes, Theme Forest, etc.
Look for themes that are not only pleasant to the eye but also come with many options for customization and serve the purpose of your site.
Day 5
There will come a time when you have to decide on how to customize your site. This depends on your site's particular needs. Just for adding a simple contact form, you will need to consider a number of plugins if you already don't have a favorite one that does it. You may also require a social plugin. Then you will have to make your choice among a yet another range of plugins at your disposal handling social icons on your site in certain areas. Through trial and error, switching from one plugin to another, you will find which one serves your needs best and maybe decide to use it with your next WP project too.
In this article, we've outlined the steps needed to start using WordPress as a beginner. If you have any inquiries on the tips we covered above, you can use the comment section and let us know.