There are a lot of people with a sense of fashion and who can come up with new and original pieces, but only a few of them have the courage to even ask how to start a fashion line. In case you have decided that this is the path you wish to take, there are some aspects you will have to think about to make sure that you will bring an added value to the industry.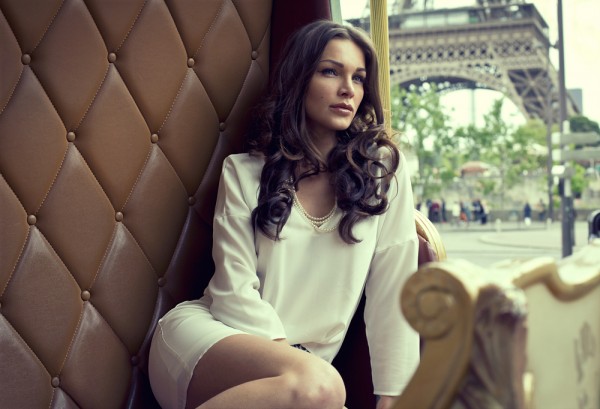 Give people something that they need
For sure you know that each season comes with one item that people think they cannot live without, so why shouldn't this item be designed by you? If you think about the well-known designers, you will see that they all have something special. For instance there is Tory Burch with the Reva flats and Diane von Furstenberg with the wrap dress. Could you come up with something that grabs people's attention and never lets go of it?
Step up to the design
The good news is that you don't need to be Picasso to come up with the design. If you are asking how to start a fashion line, you just need to make a sketch of the idea that you have. If you aren't really talented on this part, you could "bribe" a more artistic friend to do it for you. As a fashion secret, you should know that not all fashion designers are very artistic.
You will need a prototype
In case you wish to sell your piece (which most probably you do), you will need something to show to your potential clients. Once you have the design, you can contact a company to make it for you. Although you might think that this is only a prototype and it shouldn't cost much, be prepared to pay for it. Depending on the materials used, such a prototype could end up being quite expensive.
Shop around for the materials that you need
The people asking how to start a fashion line most probably don't have too much money to spend on their "hobby" yet. If you are one of these people, you will have to shop around for the materials that you need. Contact manufacturers and ask for their prices. Compare the prices along with the quality of the materials and find those that bring balance to the price-to-quality problem.
Start thinking big
If you have someone who is willing to sell your product, you will have to think about mass production. Most probably you won't sit at home to sew 100 bags (since you don't have 10 years to be ready with them) so you will need a factory. Again, you will have to shop around to find the one with acceptable prices. Even if you are on a tight budget, you should make no compromise when it comes to quality. Before the factory starts producing your pieces, you have to be sure that people understand what you want and how you want it.
Look  for  funds
In case you'd like to know how to start a fashion line, most probably you don't have too much money to fund it yet, so you will have to look for alternative solutions. If you have some savings, you could use these to kickstart the business. If not, you can always use your credit card or get a loan for your business. It is even better if you find some investors (besides your parents) who will offer you financial support.
Marketing is the key
Some people think that marketing is only about selling your products. When asking how to start a fashion line you should know that you can also use marketing to find people interested in selling your pieces or to find investors. The point is letting people know about your business. It is best to have a nice webpage where people can find information about your products (or prototypes) and where they find contact details. Social media is also a good environment for you. Make sure that your page looks professional because you can never know who sees it.
What do people have to say?
One of the best things about social media is that you can get feedback from potential customers for free. Making small adjustments could make the product more marketable. Don't forget to see the positive side of criticism either. Even if you feel like people don't like your designs, you can use these comments to improve them, which will bring your benefits on the long run.
If there is one thing that all people have to remember when it comes to how to start a fashion line, it is that it takes a lot of perseverance and ambition. You shouldn't quit at the first bump; you can be sure that there are more to come, but in the end it will all be worth it.