Building a good website, for whatever use you intend to give it, isn't the easiest of tasks. You need to know what you're doing. This doesn't mean you have to spend a lot of money paying a designer to do it for you. It does mean that you need to know a few tricks that will help you design a professional-looking site you can be proud of.
Look at Examples


Surf the web and check out various sites. Note the ones you think are especially appealing. You don't have to copy what you see, but the ideas you receive will be invaluable to you when you decide to start designing your own. If there is an ad for the template the site owner used, and you think it matches the look you're going for, make a note of that to. Perhaps it's the color scheme, the distribution of text and images, the navigation, or the fonts. Take note of the elements you like, and when it comes time to choosing the right template you'll already know what it is you're looking for from it.
Try to look at the same kinds sites that you plan to design. For example, if you're going to design a forum, look at forums. You'll have an easier time figuring out what you want and how to do if you think these things through in advance.
Use Templates
You are not a designer, and you are not a programmer either, so you want the building process to be as simple as possible. Templates are your friend. You can find them for free on many hosting sites, with many options for you to tweak at your leisure. They also come in a great variety of styles depending on their intended use. It doesn't matter if you need a furniture website template or a template to build a gallery for your sport's club championship pictures, you'll find something to suit your needs.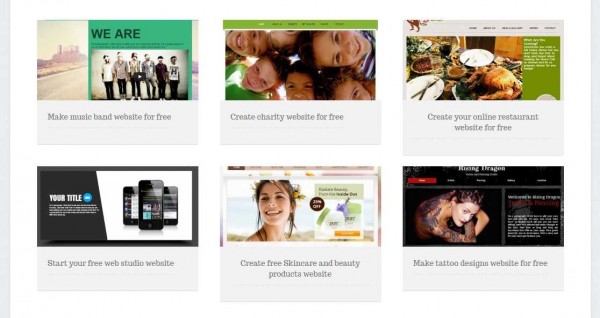 The installation of these templates is minimal and very intuitive, with no coding or programing, so you can have your site up and running in just a few hours, and they are also very easy to edit.
Keep it Simple
Since you are using a template, the design process will be quick, but you still have a lot of freedom to make your site look great, or completely ruin it. To avoid the latter, keep things simple and as clean looking as possible. Don't fill the whole page with pictures, choose a background color that is easy on the eye, choose readable font, and create a logo that incorporates your colors and theme. You might dismiss these if you weren't aware of them. However, imagine your site is going to be visited by an someone who has never visited an online site before. To give that customer the best online experience they can have, everything needs to be easy to read and use so they'll continue to surf the web and revisit you site. If you keep that in mind when choosing template and the elements to us in it, you can't go wrong.