Following on from last years Wireframe Templates post, today we take a look at some of the newer freely available wireframe templates, kits and libraries from the past year. After all web and mobile trends do change very quickly, especially in the last couple of years. So, this could be a good opportunity for you to update your toolkits.
Mac OS X Interface Stencil Kit
Leopardy interface stencil kit. This one makes extensive use of tables, for maximum flexibility while maintaining pixel precision.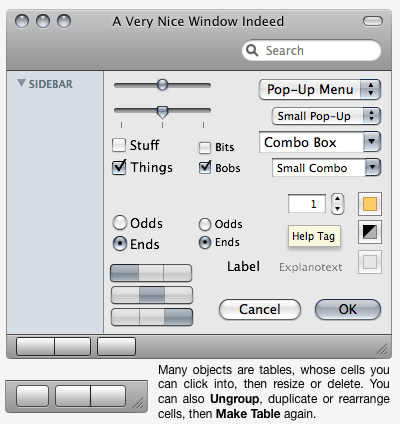 Facebook Applications Stencil Kit
A pretty sizable collection of Facebook related elements to use in creating wireframes for Facebook applications.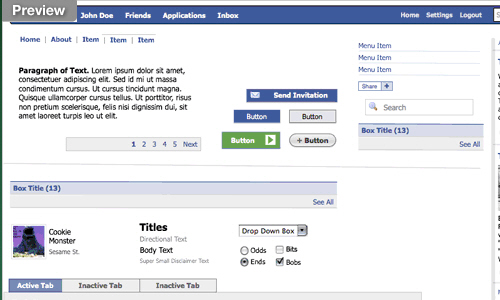 Flex Stencil Kit
Includes all Flex components from Flex 3 Style Guide: panels, data grid, buttons, fields, links, toggle, menu, scrolls, accordion, tabs, list, data picker, tool tip, errors.
Eclipse Stencil Kit
This stencil enables you to easily prototype Eclipse (wizard) dialogs with OmniGraffle(TM).
Massive Web UI & Button Set
This set contains UI elements in three distinct styles: glossy, satin/light gradient, and one-color. The satin/light gradient set is available in 7 different colors (which you'll find all of in the PSD file).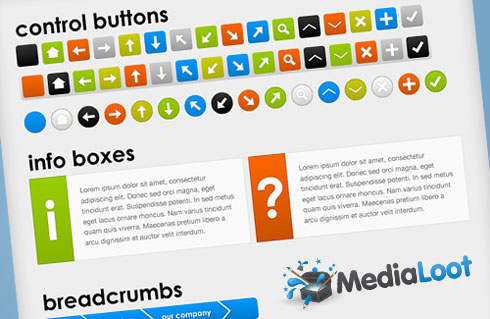 Yahoo! Design Stencils – Design Pattern Library
You would be hard pressed to find a better wireframing resource than this one. The Yahoo! Design Stencil Kit is available for almost every application: OmniGraffle, Visio (XML), Adobe Illustrator (PDF and SVG) and Adobe Photoshop.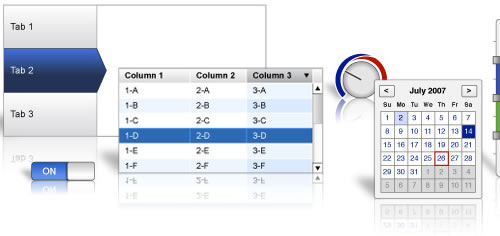 Free Sketching & Wireframing Kit
The Sketching & Wireframing Kit is a free set of elements for sketching and wireframing. It consists of form elements, icons, indicators, feedback messages, tool tips, navigation elements, image placeholders, embedded videos, sliders and common ad banners.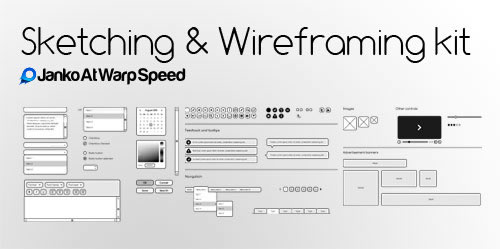 EightShapes Unify
EightShapes Unify is a collection of templates, libraries and other assets that enable user experience designers to create more consistent and effective deliverables faster. The system uses the Adobe Creative Suite of products; Adobe InDesign is the primary authoring tool.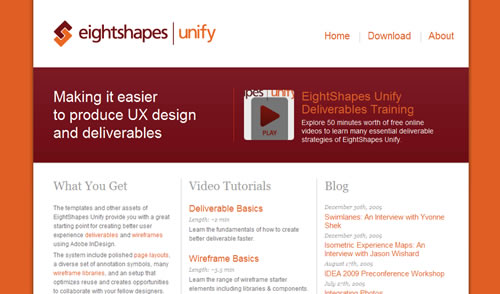 OmniGraffle Wireframe Stencils
This is a set of shapes for making wireframes in OmniGraffle version 5.x (Mac OS X).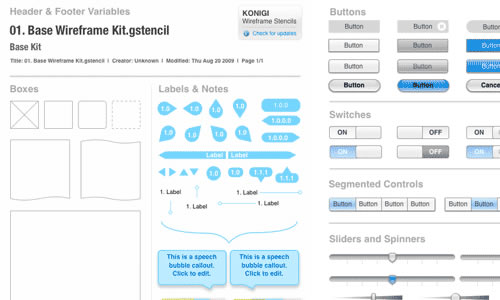 This wireframe kit has been created by Rafal Tomal and contains: Common website elements (search box, email sign up form, etc.), images & video, form fields, headings, paragraphs & bullet lists, navigation and ad banners.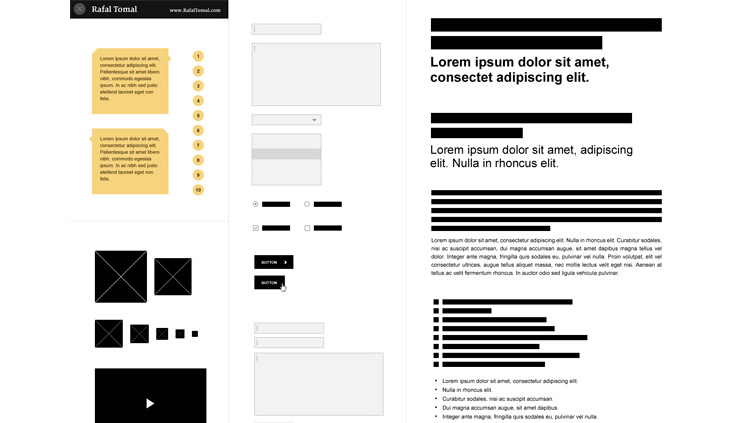 Vector Wireframe Kit & Symbol Library (AI)
Created by Giles Newman, this extensive wireframe kit includes all elements as editable vectors and also includes an extensive Illustrator Symbol library for easy use across multiple documents.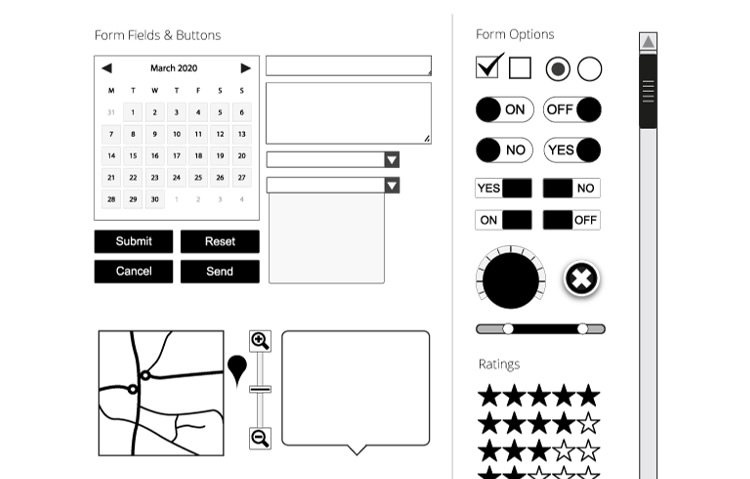 There are over 300 different components within this wireframe UI kit, which will allow you to assemble any type of web site or mobile app.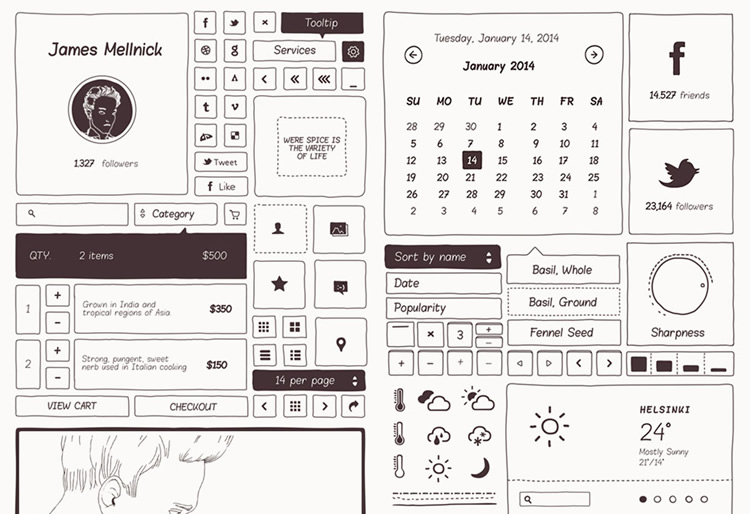 This kit has all of the high-fidelity wireframe UI elements you could ever need, such as navigation, sub-navigation, sliders, image holder, tabs, breadcrumbs, buttons, custom icons, inputs and form elements, boxes, pagination and more…