Productivity is a crucial asset of professional designers. Photoshop is an extremely powerful application for photo processing and image manipulation, and we can make it even more powerful by using handy tools, actions, plugins and templates to save time for solving mundane regular tasks. The better our professional tool set is, the more time we can spend to focus on the actual design process rather than the tool we are using to implement it on screen.
Mr. Stacks
A small Photoshop script that can quickly generate storyboards, stacks and PDFs for project CDs, client presentations or anything else — right from the Layers Comps in your Photoshop file. The script would be useful for a series of animations, storytelling elements in a design and advertising.
Photoshop Tych Panel
Every photographer and Web designer who has spent time arranging images and photographs knows that scaling and resizing takes time. But even existing templates are unnecessary when you try out Reimund Trost's latest little Tych Panel for Photoshop. It completely automates the n-Tych creation process, and it has a lot of layouts to choose from. The tool has been open sourced by Reimund Trost and can be freely used, modified and redistributed in any way.
Pixel Proliferation: A Toolset For Managing Screen Resolutions
This tool will help you to manage screens resolutions more easily. The toolset contains a collection of PS5 marquee-tool presets for common screen resolutions, covering fixed-screen resolution sizes, ratios for less common resolutions and standard ratios. Also, a collection of layered CS5 PSDs provides common devices for computing and design presentations. Finally, there is a reference chart for resolutions and design landscape. Useful.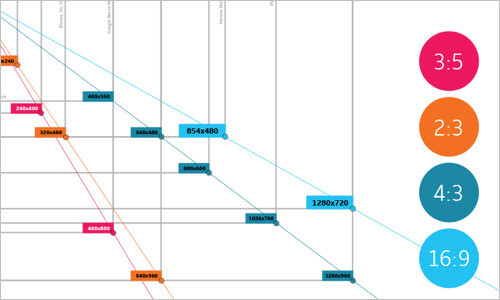 Generating CSS positions for Sprites
A Photoshop plug-in by Arnau March that generates sprites with your given CSS file. You can then add the sprite locations and also create hover and click effects with the help of jQuery. You might want to check out CSS Sprite: Photoshop Script Combines Two Images for CSS Hover as well: the article presents a simple JSX Photoshop script for creating image sprites, and you can also assign a keyboard shortcut to it.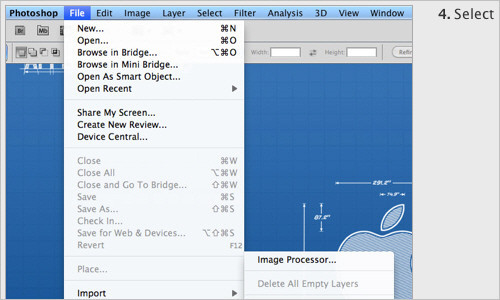 Golden Crop
Golden Crop is a Photoshop Script making cropping with respect to division rules (golden rule, 1/3 rule) very easy with visual guides. Requires installed Photoshop CS2, CS3, CS4 or CS5 (either x86 or amd64 version). Works on Windows and Mac.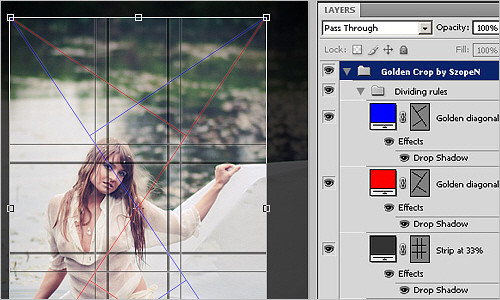 Browser UI
The Browser UI is an action that creates a browser window around any size Photoshop document you can throw at it. The free version includes only Internet Explorer 6 UI. The deluxe edition with current versions of Chrome, Safari and Firefox is not free ($3).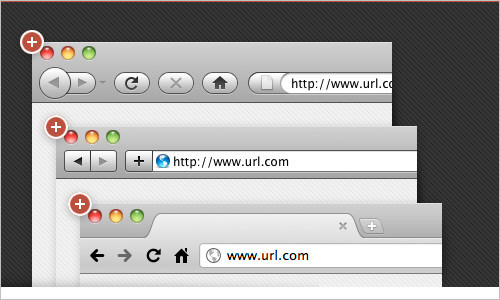 Open With Photoshop 0.6
An add-on for Firefox that is a new companion for Web and graphic designers to open up any Web image with Adobe Photoshop via a single and quick mouse click. A useful time saver.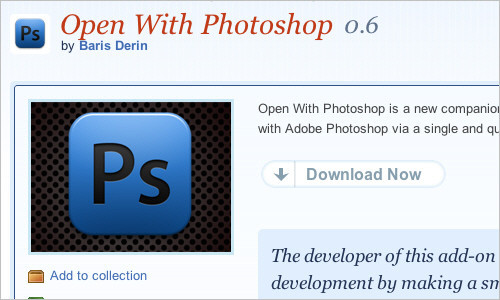 foxGuide: Photoshop Guides Inside Firefox
A Firefox extension that displays horizontal and vertical guides. You can move or remove the floating guides on a webpage just the way you do it Photoshop with the help of foxGuide. Guides are useful for laying out elements symmetrically, structure a design and improving the overall layout.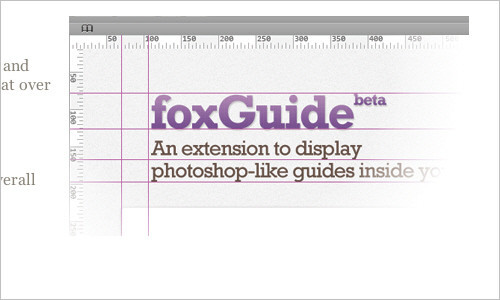 Modular Grid Pattern: create a modular grid in Photoshop, Fireworks and GIMP
Modular Grid Pattern is application for web designers, which helps you quickly and easily to create a modular grid in Adobe Photoshop, Adobe Fireworks, GIMP, Microsoft Expression Design and other applications. The extension requires Adobe Photoshop CS5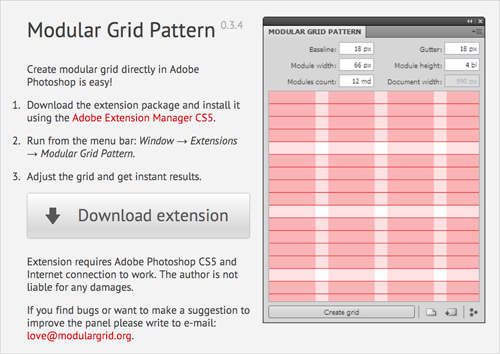 960gs ExtendScript for Photoshop CS5
The script is very raw and crashes easily with the wrong input or settings. However, it has some nice features such as disabling gutters by putting 0 for gutter width and optionally adding evenly-spaced horizontal guides.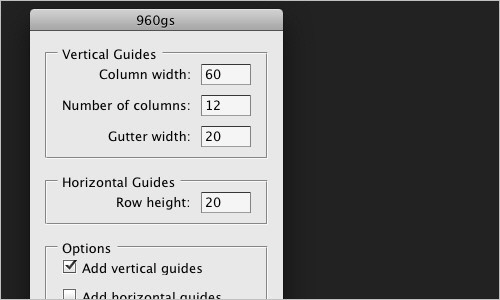 Guides and therefore the grid assist you to position pictures or parts exactly. Guides seem as nonprinting lines that float over the image. It will move and take away guides. This will conjointly lock them so you do not move them accidentally. Smart Guides assist you align shapes, slices, and choices. They seem mechanically once you draw a form, or produce a variety or slide. It will hide sensible Guides if you would like to.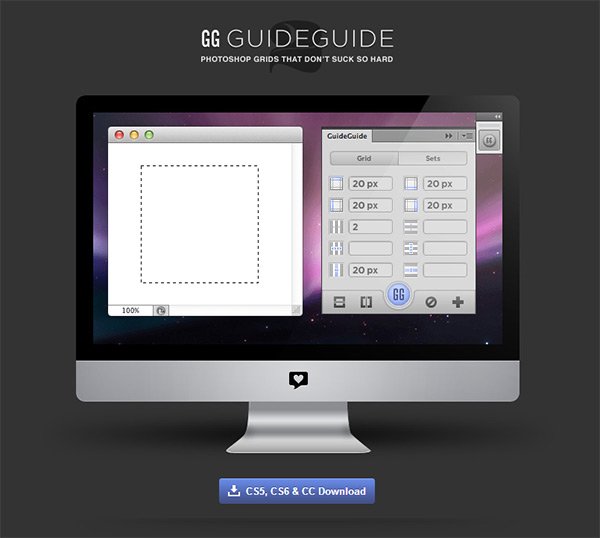 The grid is helpful for birthing out parts symmetrically. The grid seems by default as nonprinting lines, however may be displayed as dots. Guides and grids behave in similar ways: Selections, choice borders, and tools snap to a guide or the grid once dragged inside eight screens (not image) pixels. Guides conjointly snap to the grid once enraptured. It will flip this feature on and off.
Flaticon may be a community of vector art that gives an area for vector artists to form and exchange a spread of free vector graphics. It is in all probability one in every of the foremost common vector websites deciding by the traveler count. However, it appears that they are going for amount rather than quality.Flaticon vectors daily may be a place to seek out high-quality free vector sets for a complimentary transfer daily.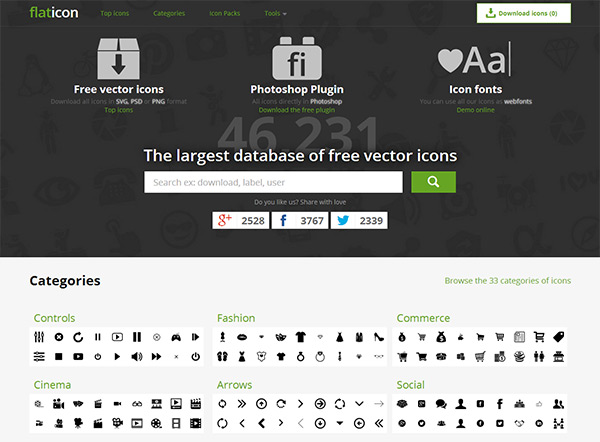 They need solely 360+ vectors; however, square measure specialized in finding rare vector graphics that square measure onerous to seek out elsewhere. They need over 2000 graphics, however sadly they appear to forget to credit the authors.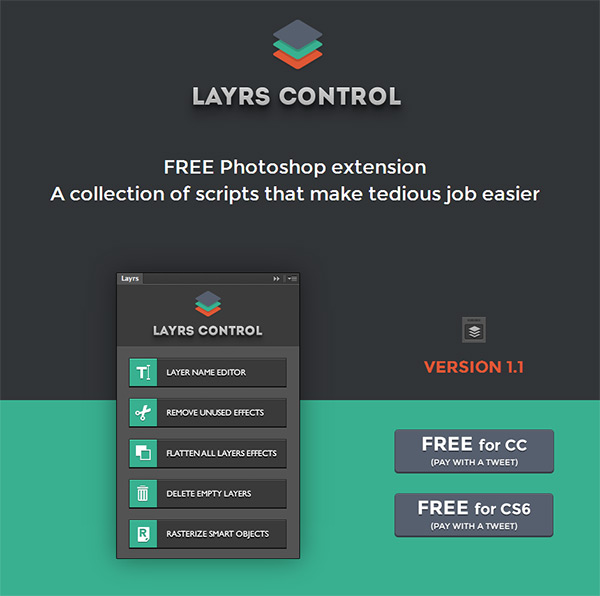 While Adobe Photoshop could be a very powerful tool in its claim, it will additionally build use of bound extensions or plug-in to increase its practicality even more. Today, they have place along a group of a number of the most effective free Photoshop extensions for net designers.Layrs management could be a straightforward Photoshop extension that enables you to take away gradients and build flat style among minutes.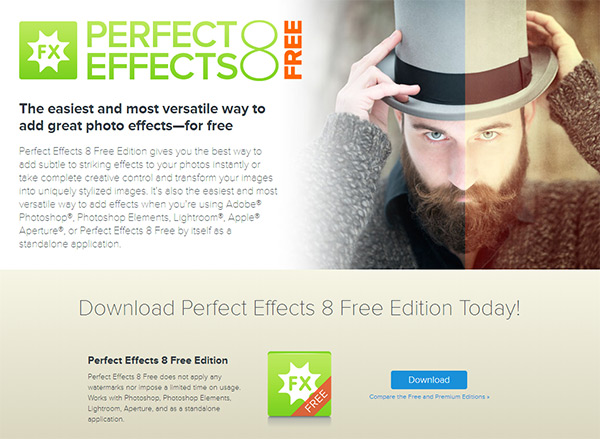 Download perfect Effects 8 Free Edition Today! In addition, brings out the "WOW" in your pictures with the Transformative power of excellent Effects 8. It is in depth library of one-click presets, adjustable filters, and powerful tools build it simple to bring out the most effective in your image. Get gorgeous results instantly or take complete inventive management as you add delicate to hanging improvement to your image, produce a vision that you simply have in your head, or immerse yourself in free morpheme power. With excellent Effects 8, it will be able to love all.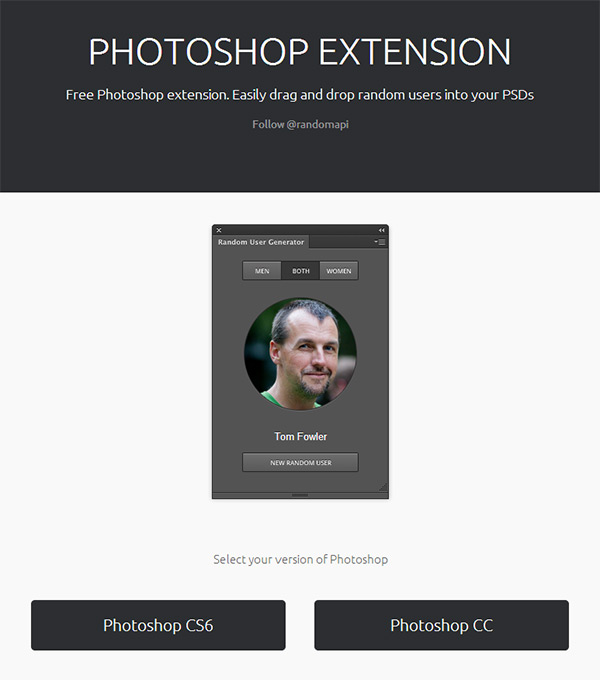 RandomUser is AN API that gives you with a willy-nilly generated user. These users may use as placeholders in internet mockups, and can prevent them from making your own placeholder info. Random User Generator has a simple to use extension for Adobe Photoshop CS6 and CC! Instantly drag and drop willy-nilly generated photos and names in your style document.