It seems like one of the simplest tasks you'll face as you get started, right? Yet, people keep making the same mistakes as they choose their web host. Don't worry! We have taken time out to put together four of the biggest mistakes that people make so that you can avoid doing the same. Check them out!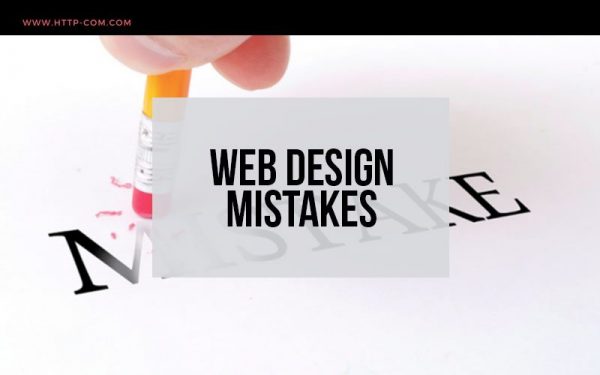 Free Hosting

Everyone loves free stuff, but when it comes to web hosting… you can't afford to go free. There are a ton of problems with free web hosting. For example, it can impact loading speeds, and it will result in third-party ads that you don't want on your site. Additionally, it may affect your SEO and your ability to scale the site as the business starts to grow. A free option might be fine for a casual blog, but if you are trying to build a business, you need to invest for success. By choosing free web hosting you are sacrificing your control.

Failure To Read Reviews

So, you have located the perfect package. It sounds great, the price is right, the service deal is ideal, but how do you know it's really worth it? You need to read the reviews! These days, no one buys anything without first reading up on the product, right? Web hosting is no different. Just be sure to look specifically for reviews regarding complaints about customer service, security issues, and loading times. A red flag would be all seriously positive reviews. That may indicate that someone is getting paid to crank them out. There should be a combination of good and iffy reviews, with more positive than not. You can also seek out technical writer reviews.

The SEO Side

In the first point, we mentioned loading speed. It isn't just frustrating for those waiting for your site to load. It can also negatively impact your search engine optimization. So, website viewers are going to leave if they have to wait too long. Meanwhile, your ranking is going to plummet on search engines. Therefore, it's vital that you consider loading speed when you choose your web hosting service. Now, your content is going to hold sway over your SEO, too, but if no one can load your fresh and exciting content, it's not going to count for much!

The Wrong Package
You didn't go free, but you went for the cheapest option. If you are building a small site and just getting started, that might be fine. However, if your traffic is going to grow quickly, you should aim higher. Don't forget to check what features come with the package. The cheaper packages may not provide email support, domain privacy or, other safety features that will improve your site. The important thing is that you know exactly what features that you need before you choose your package.
Just starting out? Whether you're established or not, amazing discounts from a variety of retailers on Frugaa can ensure you get everything you need to kick-start your business, without breaking the budget.