We regularly look for new resources, tools and services to make the search of these ever-growing techniques easier. This overview presents some of the most useful round-ups of time-savers, tools and services for Web designers.
LaunchList
This tool helps you review important items before the big launch. By default, the tool provides 28 items to be checked, but it also allows you to add custom items to the list. Each item can be commented on or crossed out. Once you're done, you can send the report along with project's details to multiple recipients via email. Alternatives: Ultimate Website Launch Checklist and Paul Boag's The Ultimate Website Prelaunch Checklist.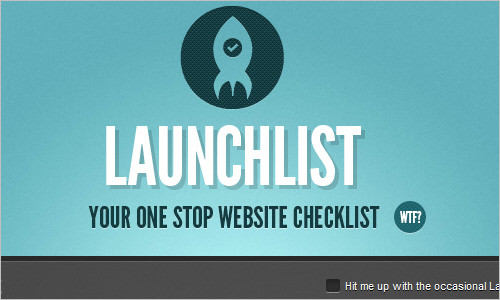 Pencil Project: Sketching and Prototyping with Firefox
Pencil is an open source GUI prototyping tool. It contains built-in stencils for diagrams and prototyping, on-screen text editing with rich text support as well as standard drawing operations. Works in Firefox 3.5+.
Zootool
Zootool is a bookmarking website and tool for collecting images, documents, links and videos from anywhere on the Web. A bookmarklet allows you to collect items quickly and easily. You can then tag and organize your saved items in Zootool's back end. You can also integrate Zootool with Tumblr, Twitter, Delicious and FriendFeed to share what you find. Screenshot viaMacStories.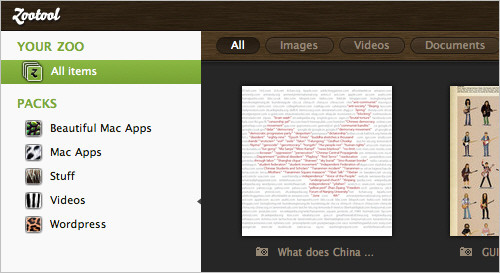 Bounce
A fun and easy way to share ideas on a website. The tool allows you to make notes, write feedback in an overlay of every site and then share your notes with friends.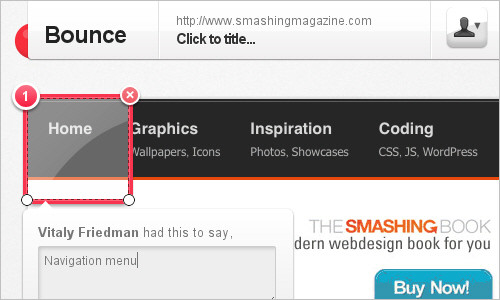 Ninite Batch Installer
Ninite lets you pick your favorite software from among an extensive list (Web browsers, messaging, media, images, documents, security, runtimes, file sharing, utilities, compression, developer tools and more), creates a batch installer for them and then installs them for you automatically. Alternative:Allmyapps allows you to bundle your favourite applications, install them in a single click and reinstall them whenever you need to.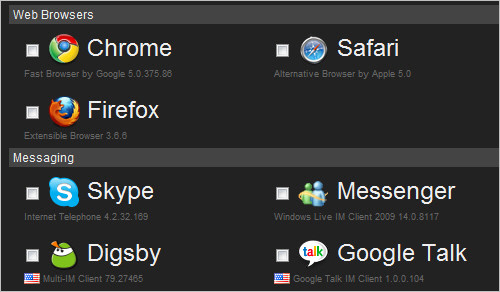 Support Details
When in doubt, send your customers to this tool. Their data will be automatically read out of the browser (including Flash version, operating system, cookies, JavaScript status, screen resolution, browser size and more) and can be copied, sent directly to you via email or saved.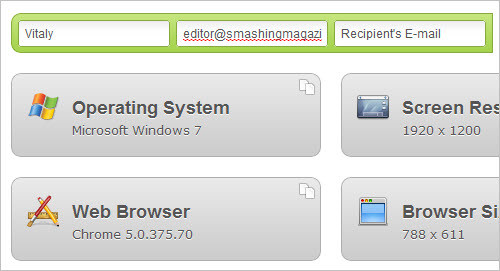 MugTug's Darkroom
When you need to modify a picture but don't have your favorite software on hand, you can use the all-in-one image processor MugTug's Darkroom which was created for photographers. You are able to adjust levels, white balance, exposure, contrast and saturation and apply a few photographic effects. In addition, Darkroom allows to upload pictures from Picasa and Flickr. Alternatives: Pixlr and Sumo Paint.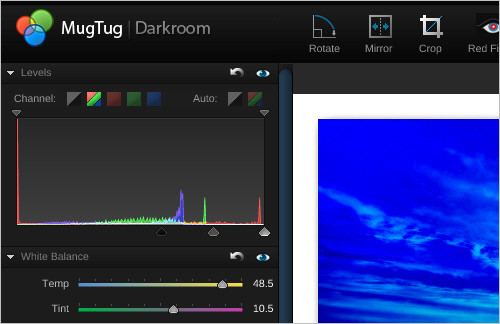 Visual Website Optimizer
Visual Website Optimizer is undoubtedly the best A/B, split and multivariate testing software ever created by mankind.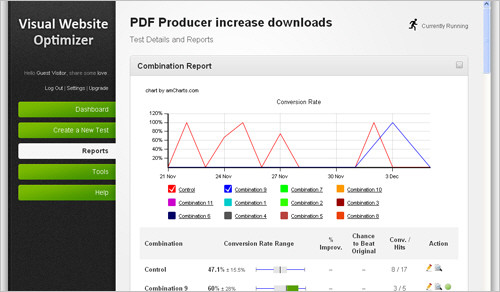 Keyonary
This site a nice little application for finding shortcuts in Mac OS X, Photoshop and so on. Currently, more than 250 Photoshop shortcuts have been added. Simply type the name of application in the search box, and it spits out a long shortcut list.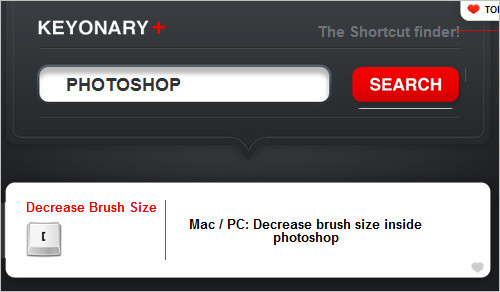 gridr buildrrr
This generators allows you to choose the grid for your layout and preview it online.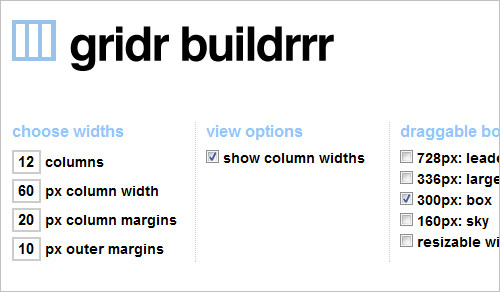 Instant Blueprint – Create a web project framework in seconds.
Instant Blueprint allows you to quickly create a web project framework with valid HTML/XHTML and CSS in only a matter of seconds, allowing you to get your project up and running faster!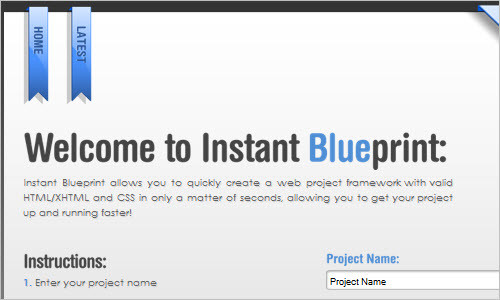 Hummingbird
Hummingbird lets you see how visitors are interacting with your website in real time. Hummingbird is built on top of Node.js, a new javascript web toolkit that can handle large amounts of traffic and many concurrent users.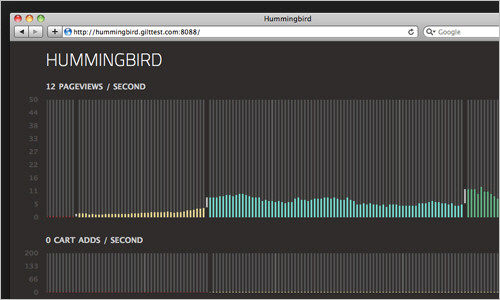 jsFiddle
Online Editor for the Web, with support of JavaScript, MooTools, jQuery, Prototype, YUI, Glow and Dojo, HTML and CSS. The tool lets you save and run your applications within the web browser.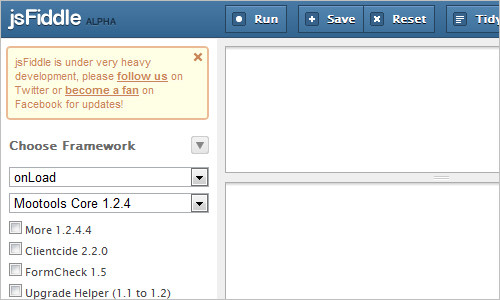 String: create a multi-language website or app
Essentially, String is a version control for localization. This tool allows you to manage your language files – from PHP to PO to Rails to iPhone apps. You can invite users to translate your content, and keep track of changes. You can add new sections and languages as you go and then download your updated language files and place them in your app.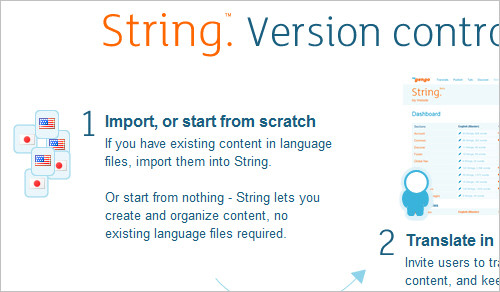 Titanpad
This tool allows you to edit documents simultaneously with other users, highlighting each user's edits in a different color. Editing is done in true real time. Nice solution for everybody who works collaboratively on text documents, whether in the same office or on the other side of the world.