One of the best ways to design a website is to have a Photoshop mockup which can be easily manipulated according to the needs and demands of the clients. Designers can show these Photoshop mockups to their clients, and can alter the design easily and quickly as per the requirements of the client.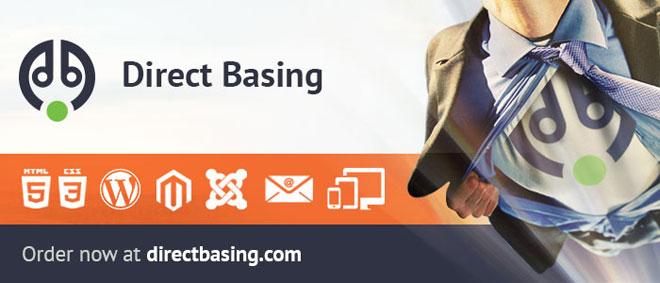 In the top three of our list for PSD to HTML solutions is Direct Basing. This service provider is dedicated to providing only the best in web development solution to create (x)HTML/CSS code that is both SEO friendly and cross browser compatible.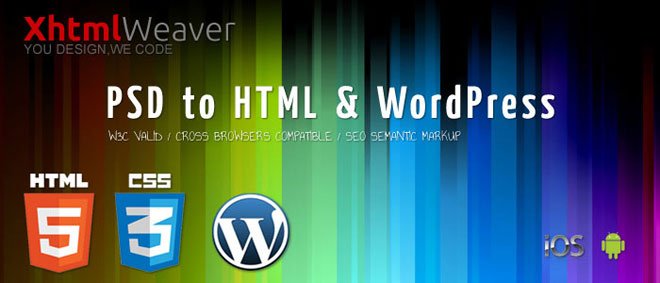 A first rate web development agency based in Sydney, Australia, XhtmIWeaver specializes in delivering high quality HTML/CSS3 based markups, as well as jQuery javascript code and WordPress CMS solutions.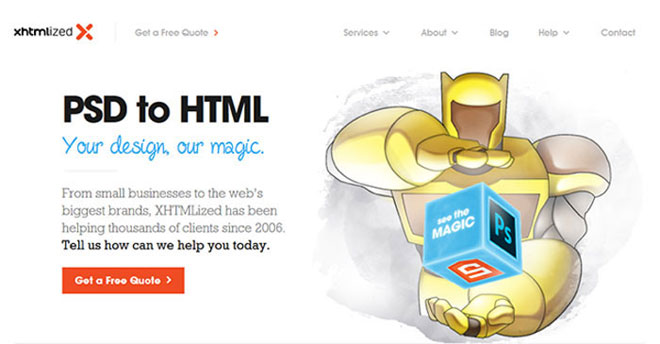 XHTMLized is a professional service that has and continues to create websites based on Twitter Bootstrap, insists on full disclosure for their team members, ensures your security and confidentiality They also have a model that either charges you an hourly rate or lets them fix a price for you.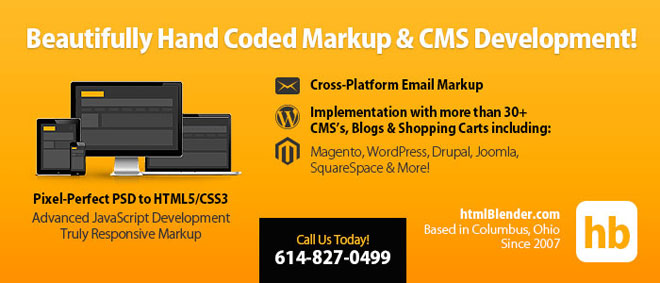 Since 2007, HTML Blender has build a reputation for offering quality coding and having excellent customer service and competitive prices. The network for HTML Blender has professional managers, SEO technicians, and even business analysts that work aside developers on a project.
A ringing name in the web development industry, HTML Panda has reached the milestone of more than a thousand clients and nearly two thousand successful projects.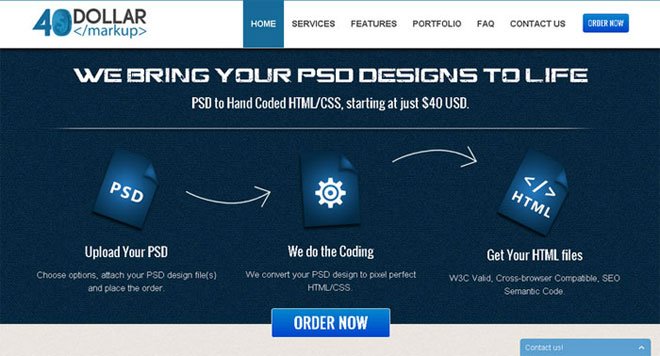 With its low priced, W3C valid, cross browser compatible, pixel perfect coding, 40 Dollar Markup is a manual HTML conversion for PSD designs that is carried out by professionals with more than 7 years experience.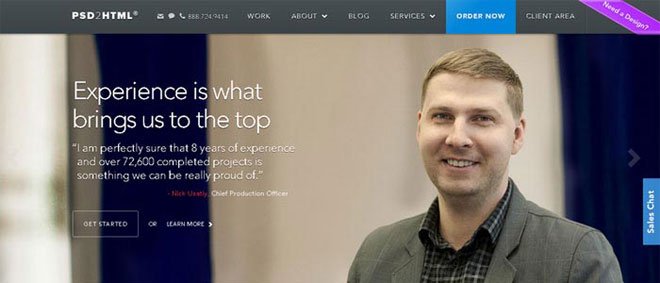 Besides having a heavily funded research lab where they are constantly experimenting with the latest technology, PSD 2 HTML has also caught our attention because of their intensive training programs and high quality work standards.
Convert Agency Landing Page Design to HTML/CSS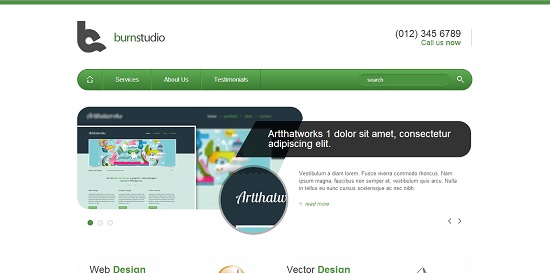 This is a very simple yet elaborately written tutorial to convert a stylish Agency Landing Page PSD into HTML and CSS. The approach of this tutorial is very simple and easy to understand.
Converting a Web Design Concept into HTML and CSS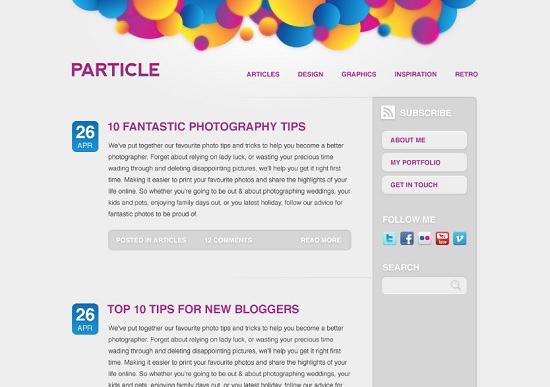 You will learn something valuable from this well-written tutorial, which converts a WordPress based Web Design concept into HTML and CSS. You will also learn a bit about CSS3 and some quick IE6 fixes too.
Designing and Coding an iPhone 5 App Website from PSD to HTML5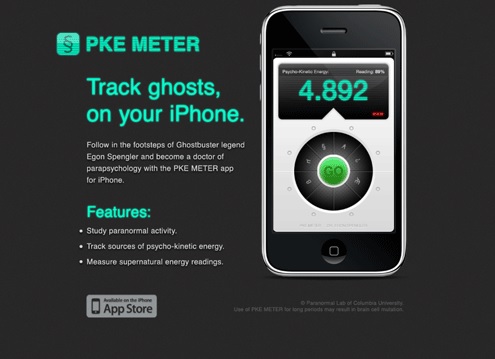 In this tutorial, firstly you will learn how to design an iPhone 5 App website from scratch, and then you will learn the techniques to convert it into HTML5.
How to Code a Clean and Minimalist HTML Web Layout
This is for all those, who want to learn how to code a clean, simple and minimalist web design layout in a step-by-step fashion.
From PSD to HTML: Building a Set of Website Designs Step by Step
Now this is an advanced tutorial on converting not just one, but 4 PSDs to HTML and CSS. It's one of the most elaborate, well-written and popular tutorial that you must read.
How to Code up a Web Design from PSD to HTML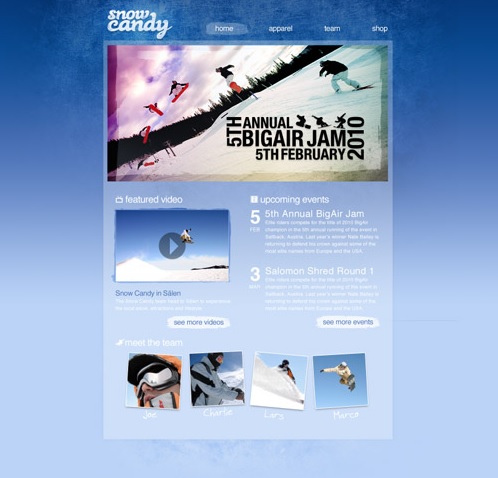 This tutorial will take you through the process of converting an awesome PSD design to a valid HTML and CSS code.
Converting a Product Landing Page from PSD to HTML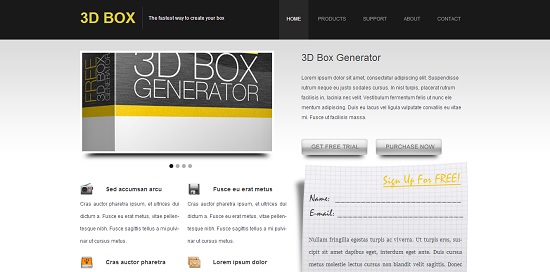 This is a very detailed and in-depth tutorial guiding you through the process of converting a product landing page from PSD to HTML. You will also learn a few techniques about JavaScript and CSS frameworks too.
Converting Artthatworks from PSD to HTML using Skeleton Boilerplate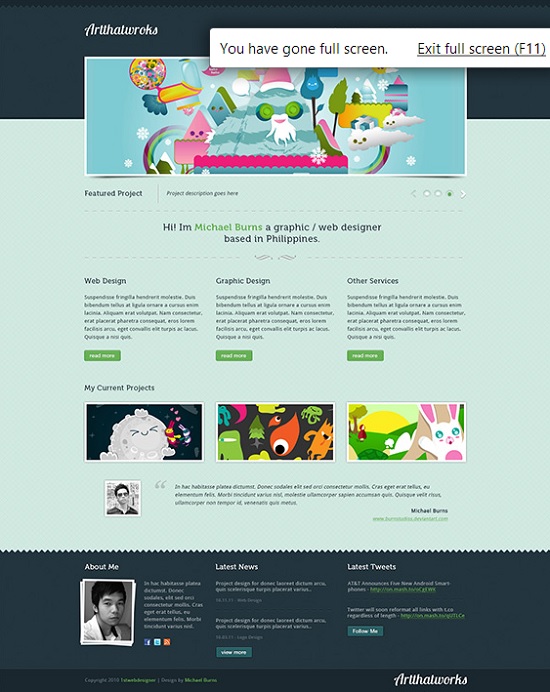 This tutorial demonstrates the use of Skeleton boilerplate to convert a PSD to HTML in a very easy way and also making the design responsive.